Poulenc's Songs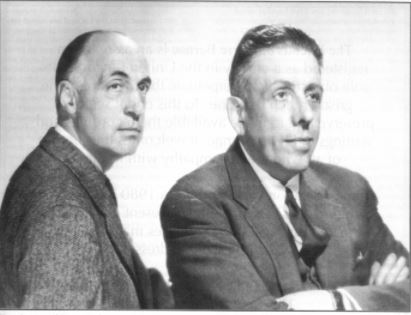 We have broadcast the programme 'Thou Singest Ye Carol' every 2nd and 4th Sunday of the month at 11 am since January 2017. The Dutch title of the programme 'Die Sanck een Liedt' is a nod to an old Dutch verse 'Die Nachtegaal die sanck een Liedt' or 'The nightingale that sings a song' in English, and it's a reference to Evert-Jan Nachtegaal, the presenter of the programme. Every episode, he highlights music; he does that from a different point of view every time. Sometimes, an episode is dedicated to a famous singer, other times, the programme is about a composer, poet, city, season, or voice type. Many people have since discovered the programme and love to be surprised by this art form that doesn't get enough airtime on Dutch radio programmes, at least not this regularly. Of course, you can find all of the previous episodes of 'Thou Singest Ye Carol' on the concertzender.
On 11 April, a four-part series about the life and songs of Francis Poulenc (1899-1963) has started. Poulenc wrote more than a hundred songs, many of which were made especially for baritone Pierre Bernac. In this series, we will hear Poulenc and Bernac themselves: it can't get more authentic. We'll also listen to beautiful recordings of Elly Ameling, Meinard Kraak, and Bernard Kruysen, who went to Paris to be taught by Bernac and got to know Poulenc through him.
Listen
11 and 25 April, and 9 and 3 May at 11 pm.