Presenter Pauline Verburg about Het Piano Atelier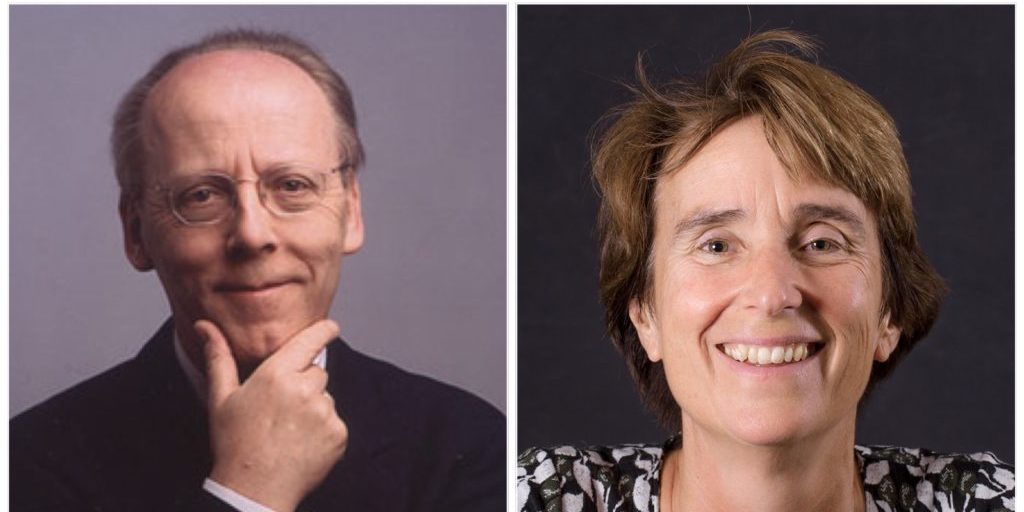 In the Concertzender programme 'Het Pianoatelier' (Wednesday 14.00-15.00) pianist Willem Brons and presenter Pauline Verburg cover all facets of piano music. On Wednesday 6th March they treat Robert Schumann – Humoreske op. 20. A conversation about Schumann and presenting on radio.
Pauline Verburg – singer, among others with Opera Tralala – became a Concertzender presenter a few years ago. She's been presenting the programme '"Het Pianoatelier" for 2 years. She says: 'Willem Brons is a fantastic pianist with very interesting ideas about music. We talk about important pieces of piano literature. He talks about a piece, plays excerpts from it to illustrate what he means, and then plays a cd whose performance he approves of. We record the programme in the Abma Studio on Kerkstraat in Amsterdam, and it's a delight'
'This week the programme is about the Humoreske op. 20 by Robert Schumann. Willem describes what this work meant for Schumann . He explains that for Schumann humour meant not only "funny" , but also poetry and melancholy. Schumann himself found this "Humoreske" one of his most melancholy pieces. Willem doesn't agree with that, which I also find funny.'
'Humoreske isn't often played because it's so difficult, both technically and in interpretation. Schumann himself wrote above the first part: 'Einfach' and that's not easy. The pianist's job is to keep it simple and just stick with the notes. I've sung a lot of Schumann  and the following applies to this piece: 'In der Beschränkung zeicht sich erst der Meister. Hoe eenvoudiger de uitvoering, hoe emotioneler de boodschap.'
Pauline performs a lot, especially with Opera Tralala, and teaches singing. She's been presenting for 3 years. 'I find it really fun to learn how to present alongside singing. As presenter it's nice to give listeners background information so that they can get more out of the music. When you look at a painting it helps to have someone else point out details to you. Then you enjoy it more.'
Lucie Th. Vermij
Het Pianoatelier is broadcast on Wednesday 6th March 2019 between 14.00-15.00. Afterwards you can listen to it here .