Prize draw: Benjamin Britten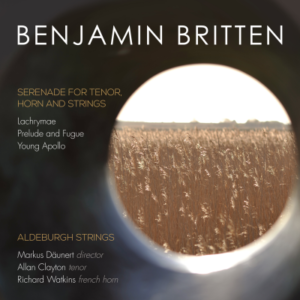 Last month's we wanted to know for whom Dutch composer Henriette Bosmans wrote several works for the cello? And why did she do this? The answer: she composed them especially for cellist Frieda Belinfante, because they were partners, living together. Winner : B. de Boer, Drachten. Congratulations!
This month's question
What is the name of the Aldeburgh Festival Theatre and what did I used to be ?
Prize : Benjamin Britten, Serenade for Tenor, horn and strings. Young Apollo. Lachrymae. Prelude and Fugue. Allan Clayton,tenor. Richard Watkins, horn. Aldeburgh Strings ed by Markus Daunert ( Linn Records CKD 478). Send your answer to prijsvraag@concertzender.nl before 18 July.