Prize question : 60x60x60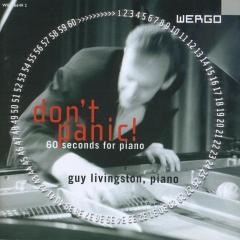 Guy Livingston is a contributor to the Concertzender. He's also a pianist. He made a very special cd on which everything is connected to the number 60. The recording consists of 60 compositions, written by 60 different composers who all wrote a piece lasting 60 seconds.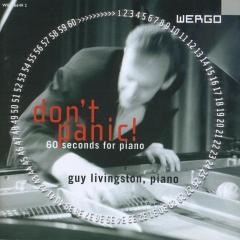 You can win the cd entitled 'Don't Panic' if you can correctly answer the following question: What make of piano does Guy Livingston play on 'Don't Panic'?
Take part?
Answers please before 1st November to Competition.
Prijs-CD: 'Don't Panic'. Wergo WER 6649-2.