World Minerals
World music, compiled by Pieter de Rooij and Carolien Cleiren. New releases from South and North Africa and the Ukraine
Bongeziwe Mabandla from South Africa is the new face of Afro Folk music. He brings an original, modern and cheerful sound, with influences of African artists such as Jabu Khanyile, Bongo Maffin en Busi Mhlongo. Meanwhile his third CD  Iimini has been released.
1. Mini Esadibana Ngayo, Bongeziwe Mabandla (02:32)
2. Ndanele, Bongeziwe Mabandla (04:25)
3. Jikeleza, Bongeziwe Mabandla (03:34)
CD: Bongaziwe Mabandla, Iimini (2020) Platoon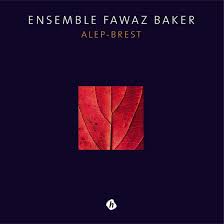 The Ensemble Fawaz Baker has released its first CD, with the title Alep – Brest. The quartet consists of Manon Courtin, guitar, Helena Récalde, double bass, Fawaz Baker, oud and Samir Homsi percussion. Fawaz Baker is originally from Syria, where he was director of the academy of music in Aleppo. He fled to Paris during the war. This CD includes, for the greater part, traditional numbers describing the four seasons, arranged by Fawaz Baker.
4. Chouby, F. Baker, Ensemble Fawaz Baker (04:21)
5. Aed Lana, trad. arr. F. Baker, Ensemble Fawaz Baker (05:24)
6. Brest, trad. arr. F. Baker, Ensemble Fawaz Baker (04:32)
CD: Ensemble Fawas Baker, Alep – Brest (2019), Hirustica.com, Xango Music Distribution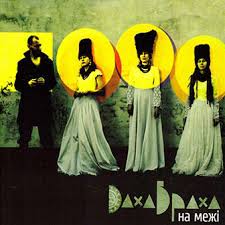 DakhaBrakha is a folk quartet from Kiev, Ukraine. In 2005 they released their first CD and now, fifteen years later, their seventh album, named Alambari, has been released. They bring authentic folk songs in completely their own modern way. By now, the quartet is a cult phenomenon, known for their spectacular live shows.
7. Dostochka, DakhaBrakha (07:30)
8. Alambaro DakhaBrakha (10:58)
CD. DakhaBrakha, Alambari (2020) Center of Contemporary Art "DAKH"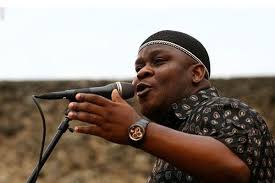 Zimbabwean singer-songwriter Vusa Mkhaya started singing at Sunday school in Bulawayo, Zimbabwe. He initiated the group Insingizi, with which he emigrated to Vienna in 2004. His latest CD is called Umanyanyatha, this comes from the nickname he was given as a child: Mkhayae, meaning "He who loves dancing and singing".
9.  Manyanyatha, Vusa Mkhaya (04:06)
10. Africa, Vusa Mkhaya (05:55)
11.  Ubuntu, Vusa Mkhaya (07:11)
CD. Vusa Mkhaya: Umanyanyatha (2020) ARC/EUCD
Produced by: