Concertzender Now
Weekly current events edited by Bart v.d. Horst. Including CD of the Week, the concert schedule and interviews.
Intro
'Talk, Radio.' by Sean Street.
1. CD of the Week.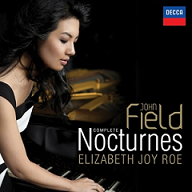 Title: Field: Nocturnes
Composer: John Field
Performed by: Elizabeth Joy Roe
[EANcode: 0028947896722]
2.Interview with Tamar Bruggeman.
Tamara Bruggeman talks about the festival Wonderfeel, a complete classical music experience at country estate Schaep en Burgh in 's Graveland, the Netherlands.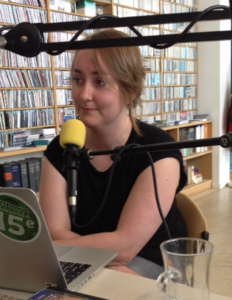 Music: Gabriel Fauré, Cantique de Jean Racine.
Performed by:  Cappella Amsterdam.
Music: Giulio Caccini, Amarilli, mia bella.
Performed by:  Oscar Verhaar, countertenor, and Michiel Nielsen.
3. Early Music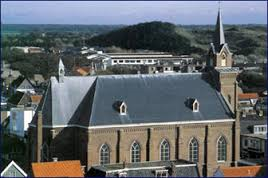 a. Monday 18 July, start 20.30 CET
Egmond aan Zee, Old catholic parish Sint Agnes.
Organ concerto including orchestral suite no.2, BWV 1067: Badinerie.
Performed by Dirk Out, organ and Mariel van den Bos, flute.
Music: J.S. Bach, BWV 1067, Badinerie.
Performing artists: Thierry Escaich, organ. Eric Aubier, trumpet.
b. 15 to 17 July.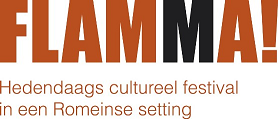 Valkenburg aan de Geul, open-air theatre.
Festival Flamma, three-day cultural festival.
Music: Henry Purcell, Dido & Aeneas,
third act, scene 2 Dido's Lament.
Performed by: English Chamber Orchestra, conducted by Raymond Leppard and Jessye Norman, soprano. 
4. Classical Music
Friday night 15 July, start 20.00 CET.
Lochem, Gudula Church.
Ensemble La Chambre du Roi plays the Horn quintet by Mozart.
Music: W.A. Mozart, Horn quintet in e minor KV. 407, the first part Allegro,
Performed by: the Gabrieli Quartet conducted by Kenneth Essex and Barry Tuckwell, horn.
5. The Museums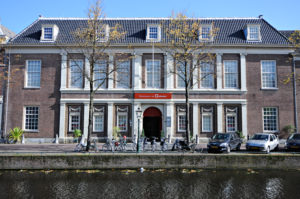 Rijksmuseum van Oudheden (National Museum of Antiquities), Leiden.
The exhibition: Archaeology from the backgarden.
During the summer holiday from 9 July to 4 September also open on Mondays.
Music: Manna de Wijs-Mouton. Grootmoeders tuin (Grandmother's garden).
Marie-Cécile Moerdijk, soprano. Herma van Schaijk-Lambermont, piano.
6. Interview.
Javier Lupiáñez has recently discovered several violin sonatas by Vivaldi and he's here to talk about it.
He will give a concert on 23 July at 20.00 CET at 't Woudt (near Delft) with his  ensemble Les Esprits Animaux, more info .
On 18 July his CD will be presented in the programme Nuove Musiche, more info.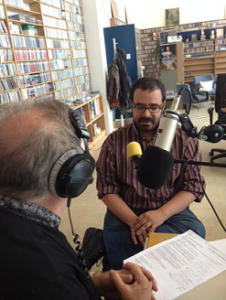 Music: A. Vivaldi, sonata a Violino e violoncello, sonata del sigre allegro, violino solo adagio.
Performed by: Ensemble Scaramuccia conducted by Javier Lupiáñez.
7. New Music
a. On the occasion of Arnold Schönberg's anniversary of his death, 13 July 1951.

Music: Arnold Schönberg, A survivor from Warsaw op 46.
Performed by: The Rundfunkchor Berlin and the Royal Concertgebouw Orchestra conducted by Mariss Jansons, Sergei Leiferkus, bass.
b. Saturday afternoon 16 July, start 15.30 CET
Utrecht, Dom Church.
Reintze Smits plays a sonata by Poulenc, works by Rachmaninov arranged for organ and a work of his own, 442Play on the organ of the Dom Church . This play for organ for four hands and four feet he performs together with his students.
Music: Concerto for organ and orchestra by Poulenc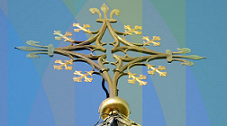 8. Film soundtrack.
Saturday 16 July, start 20.00 CET.

Amsterdam, Concertgebouw.
Film 'Holland – Natuur in de Delta.'
Music performed by: Metropole Orchestra conducted by Jan Stulen.
Soprano, Tania Kross.  Accordion, Tuur Florizoone.
Music: Bob Zimmerman, 'The chrysalis and the ants' and 'The nest of the sticklebacks'.
Performed by: the Metropole Orchestra
9. Early Music
On 26 August the Utrecht Early Music Festival starts.
This year's theme is the Republic of Venice.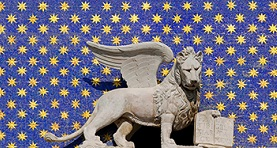 Music: Johann Rosenmüller, Dixit Dominus.
Performed by the Knabenchor Hannover, Johann Rosenmüller Ensemble and the Barockorchester L'arco.
10. Last words