De Nacht: Jazz
Een hele nacht jazz met in deze aflevering aandacht voor uitgaven van o.a. Tom Harrell, Harold Mabern en Immanuel Wilkins.
De Nacht: Jazz = jazz uit de collectie van Jordy de Muijnk. Beginnen doen we met de in Houston, Texas geboren Robert Glasper en zijn debuutalbum Mood uit 2004.
01:00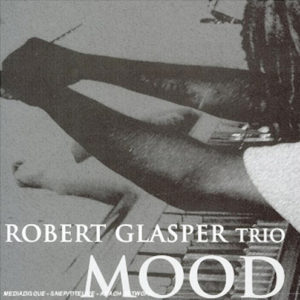 Maiden Voyage 5:11
Lil Tipsy 9:21
Alone Together 10:08
Mood 9:49
Don't Close Your Eyes 5:11
Blue Skies 9:28
Interlude 2:15
In Passing 8:34
N.K. Blues 7:46
Robert Glasper – piano
Bob Hurst – bas
Damion Reed – drums
Label: Fresh Sounds Records FSNT-153
https://www.freshsoundrecords.com/robert-glasper-albums/2452-mood.html
02:10
Van piano verleggen we onze focus naar de trompet en flugelhoorn. Tom Harrell bracht in 2019 een plaat uit in een bijzondere quintet opstelling, bestaande uit trompet, tenor saxofoon, gitaar, bas en drums. Een combinatie die niet alledaags is maar wel een prachtig spectrum aan kleuren en klanken realiseert.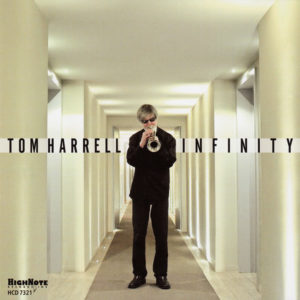 The Fast 6:38
Dublin 9:40
Hope 7:30
Coronation 6:56
Folk Song 6:03
Blue 5:40
Ground 7:18
The Isle 8:25
Duet 1:41
Taurus 6:01
Tom Harrell – trompet & flugelhorn
Mark Tuner – tenor saxofoon
Charles Altura – gitaar
Ben Street – bas
Jonathan Blake – drums
Adam Cruz – percussie (track 3)
Label: High Note Records Inc. – HCR7321
03:15
We gaan verder met een cd uit 2013 welke opgenomen is in een traditionele trio opstelling bestaande uit piano, bas en drums. Dat is dan ook gelijk het laatste wat traditioneel is aan dit album. Het is namelijk niemand minder dan het Gerry Gibbs Thrasher Dream Trio dat we aan u willen voorstellen.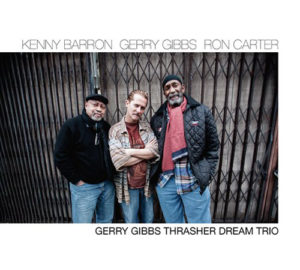 Epistrophy 4:39
Promises, Promises 4:26
When I Dream 8:52
The Shadow Of Your Smile 4:33
The Woman On The Tv Screen 6:00
The Eye Of The Hurricane 3:29
Tell Me A Bedtime Story 5:06
A Feeling 4:07
Don't You Worry 'Bout A Thing 5:57
Sunshower 5:50
Hear Comes Ron 3:48
Impressions 4:57
The Thrasher 5:56
Mr. Clean 6:24
The Theme 0:35
Kenny Barron – piano
Ron Carter – bas
Gerry Gibbs – drums
Label: Whaling City Sound – WCS 065
http://www.whalingcitysound.com/
04:30
De in Memphis geboren Harold Mabern wordt herinnert als een van de grootste post-bop pianisten ooit. Hij is grootendeels autodidact en leerde zijn spel van o.a. Charles Thomas en Phineas Newborn Jr. Geld om naar het conservatorium te gaan had hij niet maar gelukkig kreeg hij een aantal maanden priveles waarna hij gemiddeld 12 uur per dag oefende in de jaren die volgden.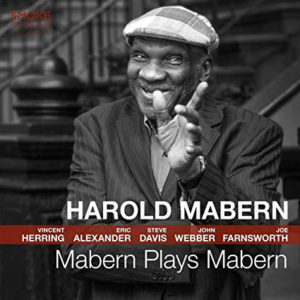 Mr. Johnson 9:44
The Iron Man 8:00
Lover Man 7:34
The Lyrical Cole-Man 11:56
Edward Lee 8:53
It's Magic 5:59
The Beehive 7:34
Rakin' And Scrapin' 10:09
Harold Mabern – piano
Eric Alexander – tenor saxofoon
Vincent Herring – alt saxofoon
Steve Davis – trombone
John Webber – bas
Joe Farnsworth – drums
Label: Smoke Sessions Records – SSR-2001
https://smokesessionsrecords.com/shop/albums/mabern-plays-mabern/
05:40
De volgende cd is afkomstig van saxophonist, componist, arrangeur en bandleider Immanuel Wilkins. In 2015 verhuisde hij naar New York City waar hij zijn Bachelor of Music haalde aan Julliard. Hij toerde de afgelopen jaren de wereld rond en werkte samen met onder andere het Count Basie Orchestra, Solange Knowles en Bob Dylan. In deze periode vormde hij zijn eigen kwartet waarmee hij in augustus 2020 zijn debuutalbum Omega uit bracht.
Warriors
Ferguson – An American Tradition
The Dreamer
Mary Turner – An American Tradition
Grace And Mercy
Part 1. The Key
Part 2. Saudade
Part 3. Eulogy
Part 4. Guarded Heart
Omega
Immanuel Wilkins – alt saxofoon
Micah Thomas – piano
Daryl Johns – bas
Kweku Sumbry – drums
Label: Blue Note – 0602508947971
https://store.bluenote.com/products/immanuel-wilkins-omega
06:45
Voor het laatste album van deze jazznacht op de Concertzender keren we terug op eigen bodem. Marzio Scholten bracht eind 2019 een bijzonder album uit met zijn nieuwe trio bestaande uit Ernst Glerum en Wolfert Brederode.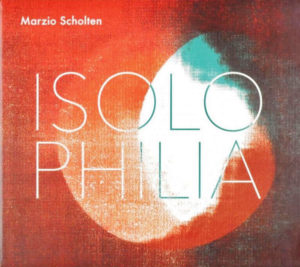 7. New Hope 5:37
8. Sometimes I Feel Like A Motherless Child 5:10
9. Isolophilia (Revisited) 3:00
Marzio Scholten – gitaar
Ernst Glerum – bas
Wolfert Brederode – piano
Uitgebracht in eigen beheer
https://marzioscholten.bandcamp.com/album/isolophilia
Samenstelling:

Jordy de Muijnk