The Night: World Music
Yiddisch Night Live part 2 with concerts by Klezmer in New York, Man Bites Dog, the Amsterdam Klezmer Band, the Krakau Klezmer Band, and the Klezmatics.
Over the years, we have recorded many klezmer-related concerts in the Netherlands. Tonight, you will have the chance to listen to most of these concerts in their entirety, some of which have never been broadcast before.
On 10 February 2002 there was a concert registration at the Kleine Zaal in the Concertgebouw. On stage were Frank London (trumpet), Lorin Sklamberg (vocals) and Rob Schwimmer (piano). They brought the overlooked Jewish genre of 'Zimros', which turned out to be too religious for weddings and too worldly for synagogues.
Engineer: Sabrina ter Horst
In April 2004, at the karnatic Lab festival, the trio Man Bites Dog and the Amsterdam Klezmer Band both performed simultaneously. For the next 47 minutes, you can listen to the registration of this performance at the Bimhuis in Amsterdam.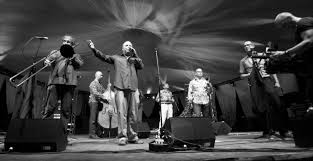 On 11 January 2005, the Amsterdam Klezmer Band performed in the Kleine Zaal of the Concertgebouw in Amsterdam. The Amsterdam Klezmer Band is a motley crew. Seven guys who make a show of it on many a stage in the Netherlands as well as abroad with accordion, bass and wind instruments, with which they play an anarchic sort of klezmer, with elements of jazz, punk and spaghetti western soundtracks.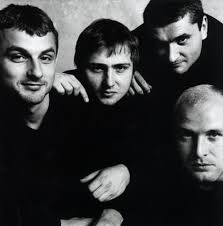 On 31 January 2007, the Cracow Klezmer Band performed at the Kleine Zaal of the Concertgebouw in Amsterdam. The Cracow Klezmer Band, a Polish quartet, used to play traditional klezmer. But as time went on the started to focus more on contemporary Jewish music, a style that is full of gypsy influences.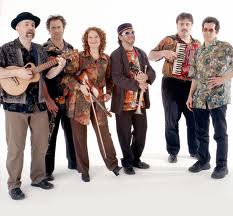 The Klezmatics are a band who bring Klezmer of the 21st century. This band was formed in 1986 in East Village, New York, and can sound poppy, larded with Arabic, African and jazz influences. They were the first klezmer band ever to win a Grammy Award, in 2006. On 4 March 2012 they performed at the Koninklijk Instituut voor de Tropen (Royal Tropical Institute) in Amsterdam. They had reason to party, to celebrate their 25th anniversary.
Engineer: Anton van Halderen
Producer: