Questioning Bach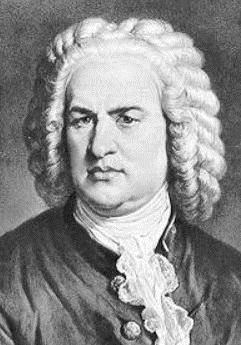 7 questions for Govert Jan Bach, compiler of Bach Ad Infinitum
First, a little bit of information about Bach Ad Infinitum: This daily programme has been around since 2012; almost nine years now. After 920 episodes, we are in week 185. The programme has many listeners from all over the world – among them are many musicians – mainly from Germany, Switzerland, and the United States. The Dutch version of this programme, Geen dag zonder Bach (Not a day without Bach), was a saying by Pablo Casals; he started every day by playing pieces from the WTC (Well-Tempered Clavier) before playing the cello. But what's goes on behind the curtain of this programme, one of teh most popular of our proud haven for serious musica afficionados? Let's ask Bach himself. Govert Jan Bach, that is, distant relative and pivotal producer of the show.
How did the idea come about?
When I retired from the GGZ (Dutch mental health care) after 40 years, I wanted to do something quite different. A patient of mine told me about Concertzender and recommended me to said Concertzender. A continuous music programme sounded interesting because I worked with music a lot at the GGZ.
Meanwhile, Joop van Zijl, former Dutch news anchor, applied to Concertzender to do some work. Then director Sem de Jongh got the brilliant idea to make a 'weekdaily' programme named 'Bach Ad Infinitum'. Some excellent people were available to team up, Irene Stolp (editor-in-chief Early Music), editor Hans, and engineer Benno Wormgoor. And we formed a five-headed team who, starting autumn of 2012, have made some 500 episodes of Bach Ad Infinitum, airing from 1 pm to 2 pm.
Bach Ad Infinitum (BAI) has been a real team effort from the start. Joop van Zijl, unfortunately, had to quit presenting due to health reasons at episode 550, I think. From that moment on, I have tried to take over that role as best I could, but obviously, I don't have the professional voice of Joop, which every Dutch person recognises. We are on our way to the 1000th episode, and we have a lot of listeners. We have theme weeks, and we have end-of-year nominations for Bach CD of the year: a coveted award for many a musician.
Do you really listen to Bach every day?
Almost every day, but my favourites Schubert, Mozart, Bruckner, and Brahms sometimes come first. But I do listen to the definitive episode, and because of that, I listen to Bach every weekday. That's always exciting. I'm also interested in what picture Irene found that comes with every episode.
Has the way that you listen to Bach changed since starting BAI?
Yes, it has, and my knowledge about Bach has increased a lot since starting the show. I understand his language better all the time. His music still affects me and moves me, or it literally moves me when it comes to dancing.
Which episodes have stayed with you?
I have interviewed several people; those interviews where then incorporated into the episode. Pieter Jan Belder, Phillipe Herreweghe, and Masaaki Suzuki. For the latter, I was at Concertzender's recording of the Hohe Messe in the Concertgebouw. There was an episode about the Ostinato in Bach, which I combined with Ten Holt's Canto, that was a successful episode.
What are you looking forward to?
I will become a grandparent again, a little Bach. That's something I want to experience. I want to write a book about Bach and Death. Aan tafel met Bach (At the table with Bach) will be released soon, but this is an old wish of mine. That will be my seventh book, most of which I wrote after retiring. I do suffer from a brain injury. So life is beautiful, but because of that a lot tougher.
How do you choose which performance you select?
It just has to be as good as possible. Precise, in tune, played with attention. I prefer a small setting so that I can hear every voice separately. That is Bach: counterpoint in which you can still hear the second tenor and that one passage from the viola. No romantic fanaticism.
What do you want to convey to the listeners?
More knowledge and love for Bach. His ambition, his drive, his power, and his joy of living, his genius. I want to convey the things in which he believed, how he came from nothing and became the most prominent composer ever. And peace, solace, and structure.