RadioKit workshops at My First Festival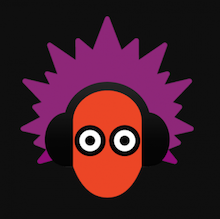 Children (and their parents) pay attention! The Concertzender will be at My First Festival, the music festival for children, on Sunday 20 December in TivoliVredenburg in Utrecht with the RadioKit workshop.
The Concertzender will be giving a number of Radio Kit workshops during the festival in which children can make their own radio programmes. During the workshops, which lasts 30-45 mins, the children will learn what is involved in making a radio programme and how much fun it can be. The workshop includes presenting, interviewing, playing music and making reports and is intended for children from 8 years old. The results will be broadcast by the Concertzender at a later date.
The RadioKit workshops will take place between 10.30 tot 15.30. Children can reserve a place in advance via myfirstfestival@tivolivredenburg.nl or on the day of the festival at the information stand downstairs in the main hall.
RadioKit workshops 8+
My First Festival
TivoliVredenburg, Utrecht
20 December 2015
11.00-15.30