Recording Acoustic Roots in the Kargadoor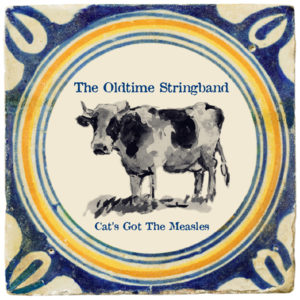 On Friday 10th February 2017 we're recording another new episode of Acoustic Roots in the Kargadoor on the Oudegracht in Utrecht. This time with the The Oldtime Stringband .
The Oldtime Stringband plays a mix of bluegrass, folk and americana. Started to support the presentation of a documentary , made about cow painter Ruud Spil, they decided to continue together.
Now 5 years later they have three cd's, three English tours, a California tour and lots of performances in the Netherlands and Belgium. The recently released third cd "Cat's Got The Measles" got good reviews both home and abroad.
A collective of guitar, fiddle, banjo, mandolin, double bass and accordeon, four voices and the voice of singer Shelly O'day creates the varied but unmistakable sound of the band.
The Oldtime Stringband is:
Shelly O'Day – vocals, guitar, autoharp, Cajun-triangle.
Ton Knol – Guitar, vocals
Ruud Spil – Banjo, vocals
Rene Boerigter– Fiddle, mandolin, guitar, vocals
Nico Druijf – Double bass, vocals.
This episode of Acoustic Roots will be presented by Ton Maas, who will interview the band members. But of course lots of music.
Everyone is very welcome, tickets for €5 in the hall: the Kargadoor, Oudegracht 36, 3511 AP Utrecht.