Red Nichols – allround cornettist from the 20's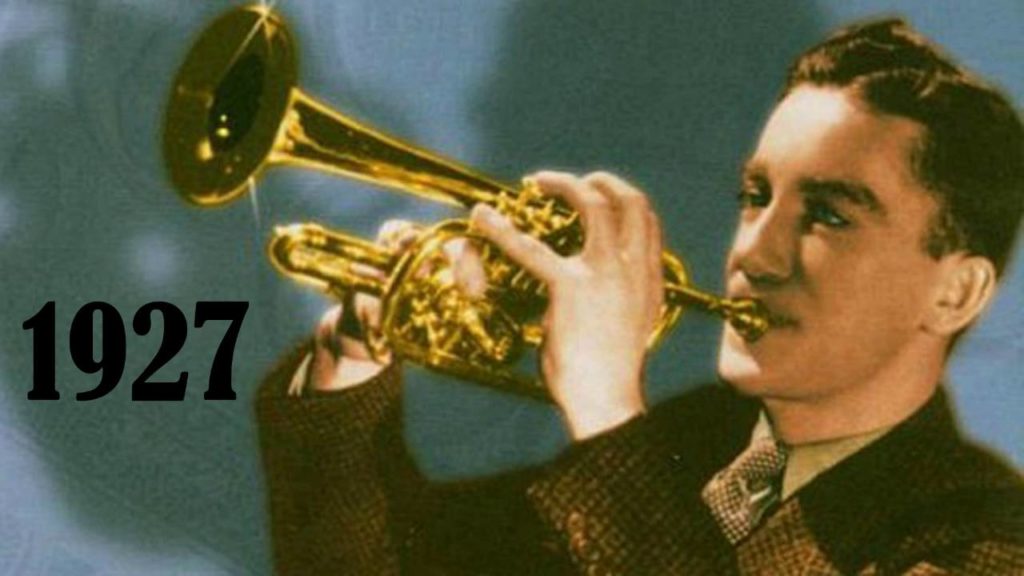 On Saturday 7th November Ate van Delden started a series of programmes about the cornettist Red Nichols. Nichols (1905-1965) was a leading cornettist and bandleader.
Red Nichols grew up in Ogdon, Utah, where he received his early music lessons from his father, a music teacher. After a period of musical and geographical travel he reached New York in 1920. As an experienced sightreader with great technical and creative skills, he found lots of studio work. In the 20's he took part in more than 4000 recordings!
In 1927 he started his own band 'Red Nichols and his Five Pennies' (mind the pun: pennies/nickels). He's already a big name with whom everyone wants to record. In this formation – under contract with Brunswick – we find big names such as Benny Goodman, Glenn Miller, Jack Teagarden, Jimmy Dorsey, Miff Mole, Gene Krupa, Pee Wee Russell, Joe Venuti and Adrian Rollini.
This programme series focusses on the years before the Five Pennies.
In 1959 the Hollywood film The Five Pennies appeared, loosely based on Nichols' carreer, with Danny Kaye in the title role. Nichols played in the cornet episodes but nothing else. The film received four Academy Award nominations.