Revolution !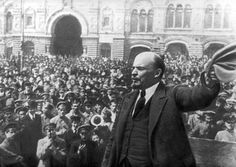 Thema 11th October 20:00 .
On 17th October it's a hundred years ago that the Russian Revolution broke out.  Earwitness, our series about 20th century Russian music, devoted an episode to it. Today we're repeating that episode.
What effect did these events have on the work of composers such as Prokofjev and the younger generation such as Shostakovich and Popov?
read more: https://www.concertzender.nl/programma/thema-330-2/