Rewire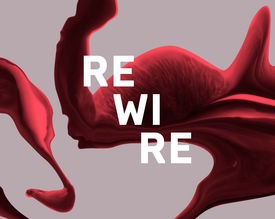 The annual festival for adventurous music Rewire in Den Haag takes place this month, from Friday 31st March till Sunday 2nd April. Rewire presents a broad programme with the focus on contemporary electronic music, neoclassical music, new jazz, experimental pop, sound art and multidisciplinary collaborations. The Concertzender is proud to be their mediapartner this year.
Over the coming weeks the Concertzender will be giving attention to the festival on a number of occasions and during Rewire 2017 we will be present for concert recordings and live broadcasts from location.
In these programmes you can learn more about Rewire:
Sunday 5th & 19th March: Space Exposure, 20:00 .
Thursday 9th March: Pakrammel, 23:00 .
Wednesday 15th March: Concertzender Actueel, 15:00 .
Wednesday 15th March: Electronic Frequencies, 23:00 .
Sunday 26th March: X-Rated, 21:00 .
Sunday 2nd April Roel Janssen from Space Exposure and Bob Rusche from X-Rated will be making a live broadcast from Den Haag, from 20:00 – 24:00 .
Read more about Rewire in our newsletter for March 2017.
And click here for more information about Rewire itself.