Roland Kayn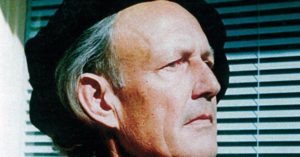 Contemporary Music on Sunday 3 September at 17:00 CET features the music of Roland Kayn.
Roland Kayn was born on 3 September 1933. The programme includes een fragment from An Electronic Milky Way of Sound, a work that lasts 14 hours and that will be available in October as a 16 CD box-set on the Finnish label Frozen Reeds.
You can also hear Ghyress kür Isle-Emily Kayn, a work from 2004.
For more information click here