RUISBURO: Michalis Moschoutis and Reinier van Houdt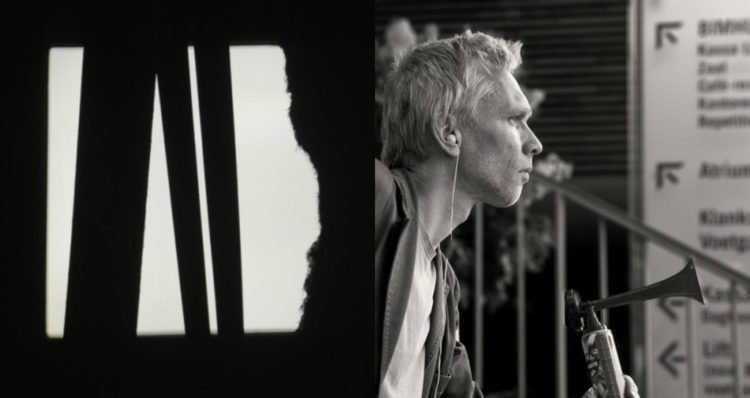 On Monday 28th November the Martijn Comes programme Kraak Helder is making a live recording in De Ruimte in Amsterdam. You can be there!
---
MOVING FURNITURE RECORDS & CONCERTZENDER presents RUISBURO: Michalis Moschoutis + Reinier van Houdt
Monday 28th November
20:30
Distelweg 83
1031 HD Amsterdam
tickets €7
Michalis Moschoutis
Michalis Moschoutis is a guitarist and composer whose work is about the "materialism of sound and the physicality of live music". He also runs the Holotype Editions record label and is curator of the InMute festival, which combines silent film with sound art. Moschoutis's record label Holotype Editions has released music by Jacob Kirkegaard, Lawrence Engels and Werner Dafeldecker, as well as his own. On his debut album Nylon he explores the sonic boundaries of the classical guitar.
Reinier van Houdt
Reinier van Houdt works with recorders, radios, objects, electronics and the piano. He focusses on things which can't be notated: sound, timing, space, physicality, memory, sound, environment – phenomena which are above interpretation and improvisation.
He has developed an unusual repertoire , based on cooperation, archival research, composing and devising performances , al well as unorthodox studies of classical music. He has worked with artists such as Francisco Lopez, Robert Ashley, Michael Pisaro, Christian Marclay, Luc Ferrari, Maria de Alvear, Walter Marchetti, Alvin Lucier. He also worked very closely with Current 93 and last year made an album  with guest performances by Nick Cave, John Zorn and Antony Hegarty.