Save the Orlando Festival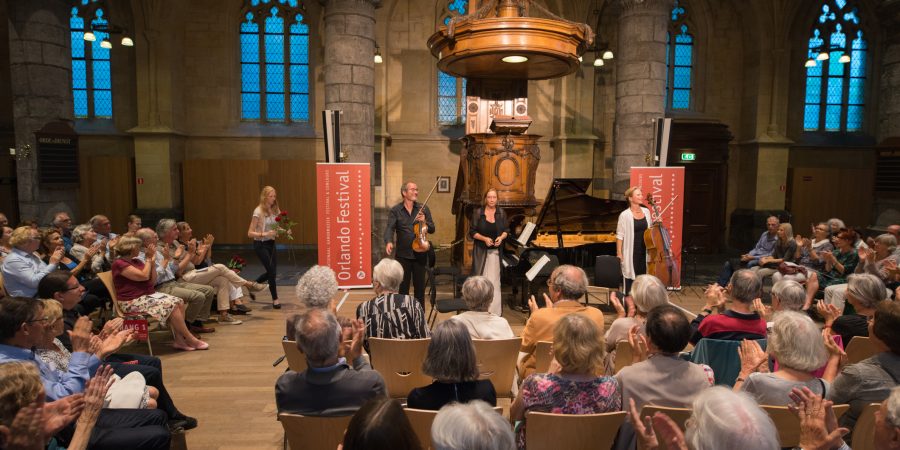 Bad news from Limburg!
The Orlando Festival, where the Concertzender has been making lovely recordings for many years, has been threatened with disappearance by a negative decision about subsidies by the Provincie Limburg.
Dear Concertzenderlistener, Orlando friend,
The 39th Orlando Festival should have exploded on Thursday 13 August,
with c. 40 concerts with hours of music by Ludwig van Beethoven
and Rudolf Escher and tens of composers from four centuries.
Unfortunately Covid-19 virus stopped this in 2020.
We hoped that we could postpone the programming to 2021 , but we received bad news yesterday afternoon: the definitive report by the Cultuurtank Limburg was published. The Cultuurtank sees no reason to change the negative advice (about 'healthy' management can you believe ). Should the provincie Limburg accept this definitive advice that will mean the end of the Orlando Festival after 39 years.
On  28th May we sent a letter with the first objections to the deputy for
Cultuur en Erfgoed, Mr. G.P.J. Koopmans. On 13th July we sent a contra-expertise by consultancy Berenschot, accompanied by a letter with a second objection to Mr Koopmans. The conclusions from the Berenschot report are very clear: from everything it's clear that the advice is not correct.
From the response from the Cultuurtank to the objections of the SKL the Berenschot report is not taken into account. The Cultuurtank "doesn't deny the importance" of the Orlando Festival, but has ensured with its unhelpful attitude that Orlando, a thriving festival both artistically and in popularity, will probably have to close. The repeated messages from the newly recruited public remain unanswered, just like the attention for Dutch chamber music from the past and present.
We're appealing to you to send a powerful message of support for the continuation of the Orlando Festival to the Deputy and send a copy to us.
You can do that my letter or e-mail to the addresses below. Maybe a huge protest can prevent this disaster.
Gedeputeerde Staten der Provincie Limburg
t.a.v. de Gedeputeerde Cultuur en Erfgoed
de heer G.P.J. Koopmans
Postbus 5700
6202 MA MAASTRICHT
gpj.koopmans@prvlimburg.nl
cultureleinfrastructuur@prvlimburg.nl
Please send a copy to info@orlandofestival.nl of
Orlando Festival, Postbus 246, 6460 AE Kerkrade.