Simone Bottasso, accordion virtuoso in Acoustic Roots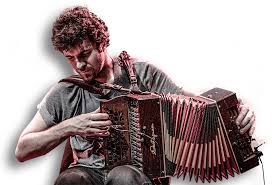 Acoustic Roots on Saturday 24 October 22:00-23:00 CET offers another chance to listen to the accordion player Simone Bottasso.
The programme was recorded on 7 October 2015 in the Pieternel of the Pieterskerk in Utrecht.
Simone Bottasso started playing Occitan en Italian folk music on the accordion when he was eight years old. He later studied with Riccardo Tesi, Norbert Pignol, Marc Perrone and Silvio Peron. In 2012 he graduated in the classical flute and a year later in jazz from the "Conservatorio G.Verdi di Torino" where he studied together with Furio Di Castri, Emanuele Cisi, Giampaolo Casati and Dado Moroni.
In 2013 he moved to Rotterdam to study jazz, contemporary and electronic composition with Paul Van Brugge and René Uijlenhoet at CODARTS.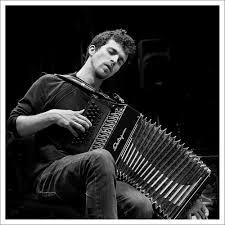 He has many projects as a musician and as a composer (Duo Bottasso, www.duobottasso.com, Abnoba), Triotonico, Folk messengers, Stygiens,…) and has performed with these projects at the following jazz, classical and world music festivals: Festival Printemps des Arts de Monte-Carlo, Torino Settembre Musica, MITO, Europese Jazz Expo in Cagliari, Folkest, Festival Interce, Festival Interceltique de Lorient, Trad It Festival (in the Netherlands) and the Sidmouth Folk Festival (UK).
The programme guide contains more information and a full playlist.