Sing along (as long as we're allowed to)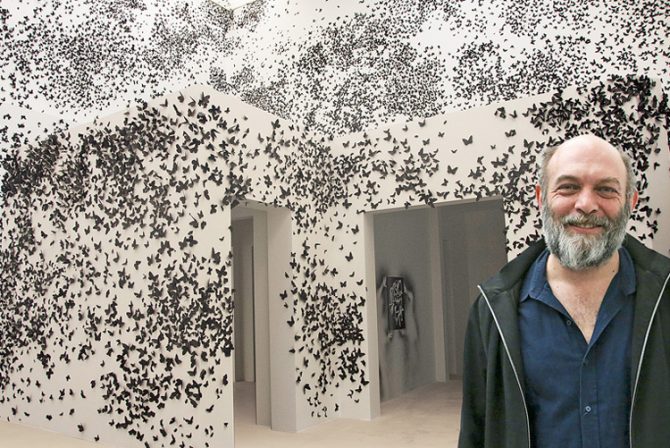 Singing during the Corona virus: now, there's a puzzle. Even so, a new project is starting this year combining music and pictorial art. The world famous Mexican artist Carlos Amorales is developing a new artwork over the coming 20 months with a project choir. We're drawing your attention to this special project, whose premiere is planned for 2022, because it's being developed under the auspices of ZIMIHC, the Utrecht podium for amateur art.
Utrecht 900 years
All Utrecht singers are welcome to take part. The project choir, conducted by Rohan Poldervaart and his team, will be working on a unique form of improvisation. The eventual performance of this project will take place in the summer of 2022, when 1000 voices will come together to fill the Jaarbeursplein with music. This is part of Utrecht 900 years. Later in the summer this work will also be performed during the international choir festival Leading Voices when it's held in Utrecht.
The project is a commission from Utrecht Council to the Mexican artist Carlos Amorales. He will make a new artwork in which the project choir will play a central role. During the project singers will be encouraged to be adventurous in using improvisation and other techniques. Experience not required.
Carlos Amorales
This Mexican artist has lived and worked in the Netherlands for many years. Last year he had a major one-man show in the Stedelijk Museum in Amsterdam, and some years previously he was enthusiastically welcomed at the Biënnale in Venice. He does not confine himself to traditional pictorial art but uses music, language, sport and many other elements in his artworks.
Want to take part? More information on the Zimihc website: