Singing sisters (and more melancholy)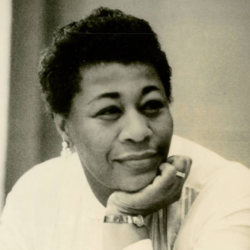 On sunday 2nd December, get a wake up call from the singing sisters of the Concertzender. During the last morning broadcast of the Week of Melancholy the past comes to life once again. In the Palace of Melancholy you'll hear the young Quebe Sisters kicking up a storm with early western swing-repertoire, from the early days of the blues. And another sister: Alberta Hunter, who after working for years as a nurse came back onto the podium in her 80's and immediately had everyone under her spell. Waking up never felt so good.
Additionally the Argentinian singing film star Alberto Gomez, Jeff Healey, Ella Fitzgerald, alto saxophonist Charlie Mariano, Kay Starr who shows that it's not just Billie Holliday who can excel at 'Loverman', the forgotten but breathtaking Lucy Reed and Earl Bostic. And on Saturday 30th November between 20.00 and 21.00 yet another brand new (and dripping wet) episode of the Palace can be heard on the Concertzender.
The playlist for Sunday 2nd December:
Quebe Sisters – So long to the Red River Valley
Charlie Mariano – Floormat
Josh White – Trouble
Alberta Hunter – My castle's rockin'
Alberto Gomez – Sin Hilo en el carretel
Jeff Healey – Time on my hands
Jeff Healey – The Wildcat
Ella Fitzgerald – I get a kick out of you
John Kirby Sextet – The Peanut Vendor
Gillespie/Stitt/Rollins – On the Sunny Side of the Street
Kay Starr – Loverman
Earl Bostic – Don't do it please
Al Jarreau – My favorite things
Lucy Reed – Lucky to be me