Sonic Acts Academy : X-Rated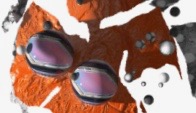 On Sunday 16th February at 21:00 in X-Rated there is a Sonic Acts Academy special and ticket offer.
X-Rated will be presenting on Sunday 16th February a Sonic Acts Academy special from 21.00. It will include a Sonic Acts Academy ticket offer for Saturday 22nd February in Paradiso, where the Sonic Acts Expanded Experience will be held, including performances from among others Holly Herndon, Kali Malone and Roly Porter.
Click here  for more information about the whole of the Sonic Acts Academy festival in Amsterdam, which will be held at a number of locations around the city.