Surat-Surat Perang || Resonance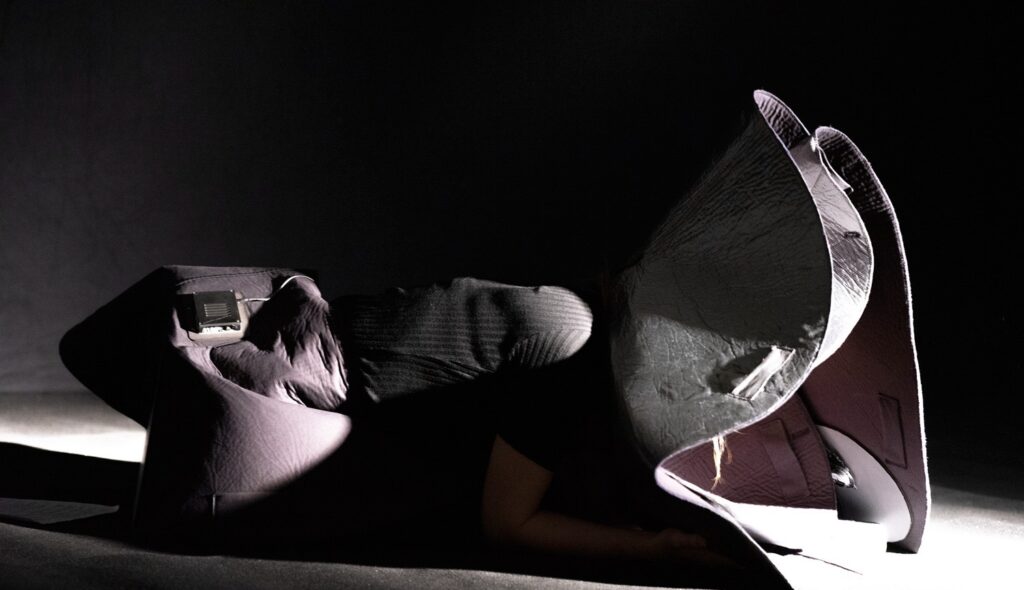 Concertzender Live on Wednesday 11 May 20:00 CET takes us to WORM in Rotterdam and then to the Stevenskerk in Nijmegen.
This time Concertzender Live features several concerts. We start in WORM in Rotterdam with a recording of the composition 'Surat-Surat Perang'. This is a work by Philemon Mukarno that he made for the project 'Voice-Skin'. 'Surat-Surat Perang' is a composition for voice and electro-acoustics and is performed by Janneke van der Putten.
On Thursday September 16 2021, Janneke van der Putten presented a performance called the Voice-Skin about the limits and possibilities of the human voice in interaction with a portable sound system. Unconventional vocal techniques and spatial resonances are mixed with electro-acoustic sounds which are broadcast through loudspeakers mounted on the surface of the Voice-Skin. The movements of the vocalist during the performance constantly change the direction of the sound. In addition, the sound is enhanced by the shape of the Voice-Skin and by the architecture of the space in which the performance takes place.
More information:
A video of a performance of 'Surat-Surat Perang':
https://youtu.be/D_LWrfrYWB8?t=689
An interview with Janneke van der Putten about the project:
https://www.youtube.com/watch?v=D_LWrfrYWB8&t=2151s
The website of the composer Philemon Mukarno:
https://philemonmukarno.com/surat-surat-perang/
The website of the performer and vocalist Janneke van der Putten:
https://jannekevanderputten.nl/voice-skin/
In the second part of this Concertzender Live we go back to the Resonance festival that took place on 30 November 2019 in the Stevenskerk in Nijmegen. In the autumn of 2019 the Rewire festival worked together with The Netherlands Institute for Sound and Vision RE:VIVE initiative to organise Resonance, a day of concerts, workshops and discourse exploring new forms of contemporary church music.
We recorded the concerts by Martijn Comes, Malgosia Fiebig and the drone-choir NYX.
Malgosia Fiebig performed a piece for carillon by Martijn Comes, a contemporary composer who lives in Haarlem. Comes also composes contemporary electronic music, and Fiebig's performance was an overture to his electronic church piece entitled 'Time'.
Tuesday September 7; 2021, Martijn Comes performed in WORM, Rotterdam. You can listen to the recording in the third part of this broadcast.
The broadcast ends with the NYX women's choir. NYX consists of six singers. Sian O'Gorman, Philippa O'Gorman, Hatis Noit, Gazelle Twin, Iona Fortune and Alicia Jane Turner.