Tango – song of Buenos Aires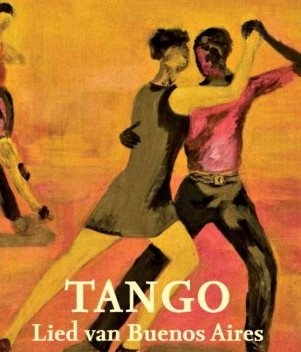 The Concertzender starts a new series of programmes on Friday 23 January at 22:00 CET with the title Tango – song of Buenos Aires. You can also order the book of the series with a 30% discount!
In the series, the Concertzender takes you on a trip through the streets of Buenos Aires and through the history of the classical Tango song using as our guide the book Tango – lied van Buenos Aires by Joep à Campo.
The theme of the first programme is 'The City' and the programme features recordings by the orchestras of Osvaldo Pugliese, Alfredo De Angelis, Miguel Caló, Astor Piazzolla, Juan Sanchez Gorio, Rodolfo Biagi, Edgardo Donato, Anibal Troilo and others.
Initial broadcast: Friday 23 January 2015, 22.00 CET
Repeat broadcast: Friday 30 January 2015 04.00 CET
Order the book with a 30% discount!
The listeners to the Concertzender can purchase the (Dutch language) book Tango – Lied van Buenos Aires with a 30% discount, for €19,50 (instead of the usual price of €29,80), including postage and packing. You can order the book by transferring €19,50 to the bank account with IBAN = NL66 INGB 0001496318 [BIC:INGBNL2A] under the name J. aCampo, Rotterdam NL, and with the reference "Tango Concertzender" an your e-mail and postal address.
The purchase of the book also gives you access to the website
www.acampo.nl. This website contains the music for all the songs featured in the book and links to dance videos. Your user name and password will be sent to you together with the book.