The Concertzender is moving!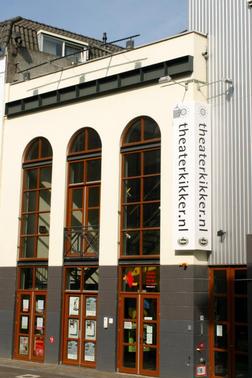 The Concertzender is moving to Theater Kikker in the centre of Utrecht after almost three years in the Conclusion building next to the Galgenwaard stadium.
As a result of the move we will not be able to make live programmes for a while and so we will be broadcasting repeat programmes from 29 May to 26 June. Our apologies for this!
New sponsors
For the last few years the Concertzender has been supported by two major sponsors, Muziekcentrum Vredenburg and Conclusion, in addition to the donations from our listeners. In August 2013 both Vredenburg and Conclusion informed us that they would be ending their sponsorship contracts.
A number of organisations including the Gemeente Utrecht and the Prins Bernhard Cultuurfonds have agreed to provide us with funding so that we can broadcast for another 18 months while we continue to look for a new sponsor.
The Concertzender has also found a new location for our studios and offices in the Theater Kikker on the Ganzenmarkt 14 in the centre of Utrecht. From here we hope to be able to strengthen our position in the music scene in Utrecht.
See you in Theater Kikker!