The fortepiano era / Symphonie Atlantique and Artem Belogurov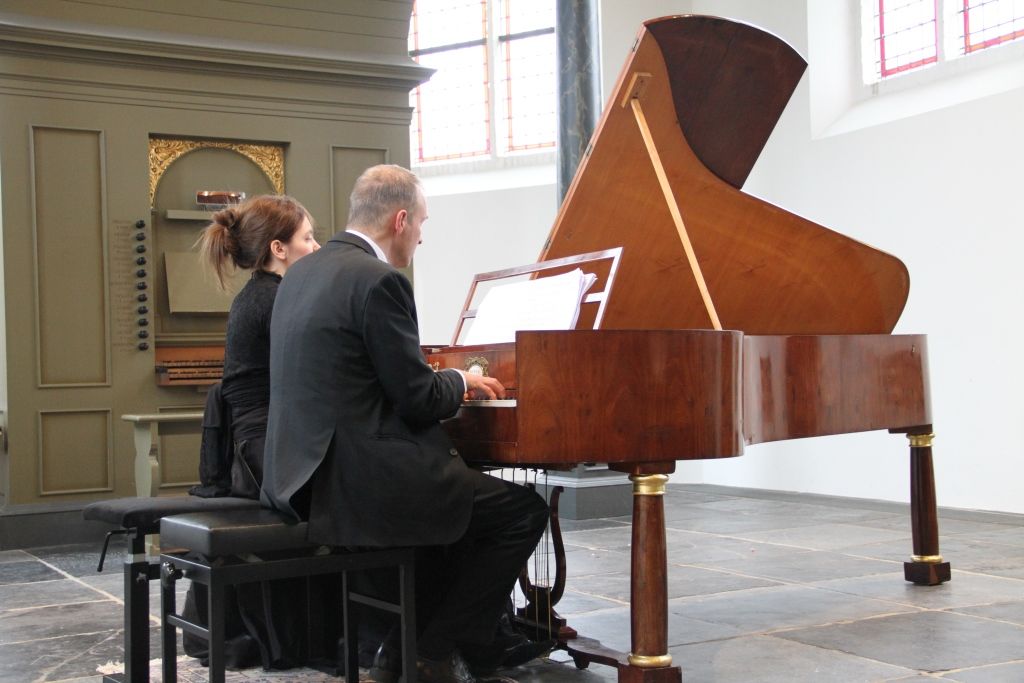 In Concertzender Live on Thursday 27th October (20.00-22.00 ) we go back to the fortepiano era: The Mozarts: a family portrait by Symphonie Atlantique and London 1793 by fortepianist Artem Belogurov during the Early Music Festival 2015.
Wolfgang Amadeus Mozart had a very close connection with his sister all his life, accentuated by their playing together during concert tours of Europe.
In the concert The Mozarts: a family portrait the programme consists of not only  an orchestral symphony from the Salzburger years but also 2 works dedicated to Nannerl. The Divertimento in D for oboe, 2 horns and small string ensemble was written for her name day in July 1776. The second work is the Concerto for 2 piano's in Es, a composition which gave brother and sister the chance to play together with the orchestra .
In both works we can hear stylistic elements  from Mozart's Viennese period.
The second recording is from the Fabulous Fringeconcert London 1793 during the Early Music Festival 2015. Fortepianist Artem Belogurov plays piano music by Clementi, Haydn and Dussek about the death of Marie-Antoinette.
Broadcasts:
Thursday 27th October 2016, 20.00-22.00
Friday 4th November 2016, 15.00-17.00