The Glinka Quartet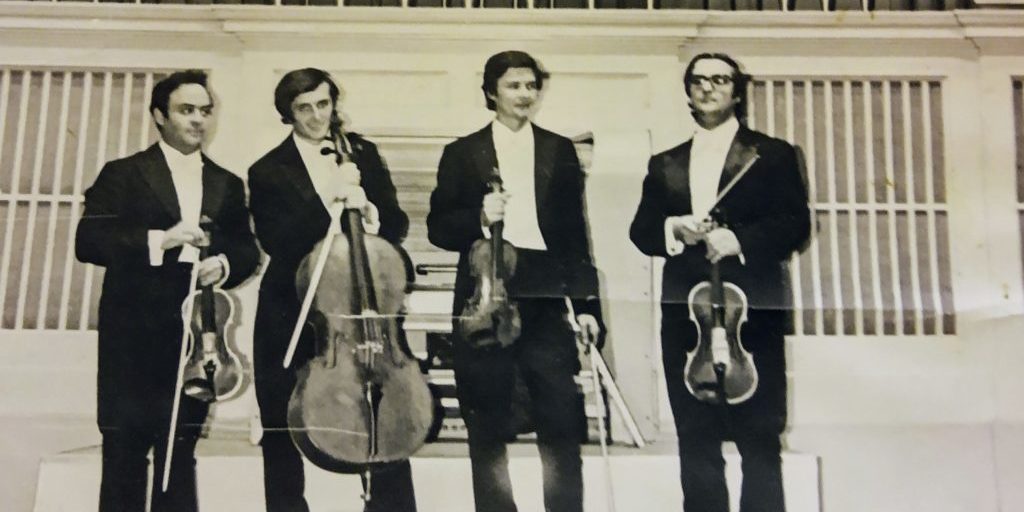 On Tuesday 29 June at 19.00 CET you can listen to a special edition of An Early Evening Stroll featuring the Russian Glinka Quartet, a string quartet that was active from 1966 to 1977.
The quartet was formed by four graduates from the Moscow Conservatory: Alexander Arenkov (first violin), Sergei Pishugin (second violin), Misha Geller (viola) and Dmitri Ferschtman (cello).
In 1969 the Glinka Quartet won the first prize in the concours for string quartets in Luik. The media praised them for their craftmanship and their expressiveness. Despite the limitations imposed by the Iron Curtain, the quartet was able to travel all over the world and performed many times in the Netherlands.  In 1978 the viola player Misha Geller and the cellist Dmitri Ferschtman emigrated to the Netherlands, which meant the end for this successful quartet in Russia.
In the programme you can listen to currently unavailable recordings by the Glinka Quartet of two string quartets by Franz Schubert. Firstly, String Quartet no. 14 in D minor, D.810, which is also known as 'Death and the Maiden', and then the 'Quartettsatz' in C minor, D.703.
As a bonus at the end of the programme you can also hear a recording by the Glinka Quartet of the Adagio from String Quartet No. 3 by Dmitri Shostakovich.