The Greatest Jazz Concert in the World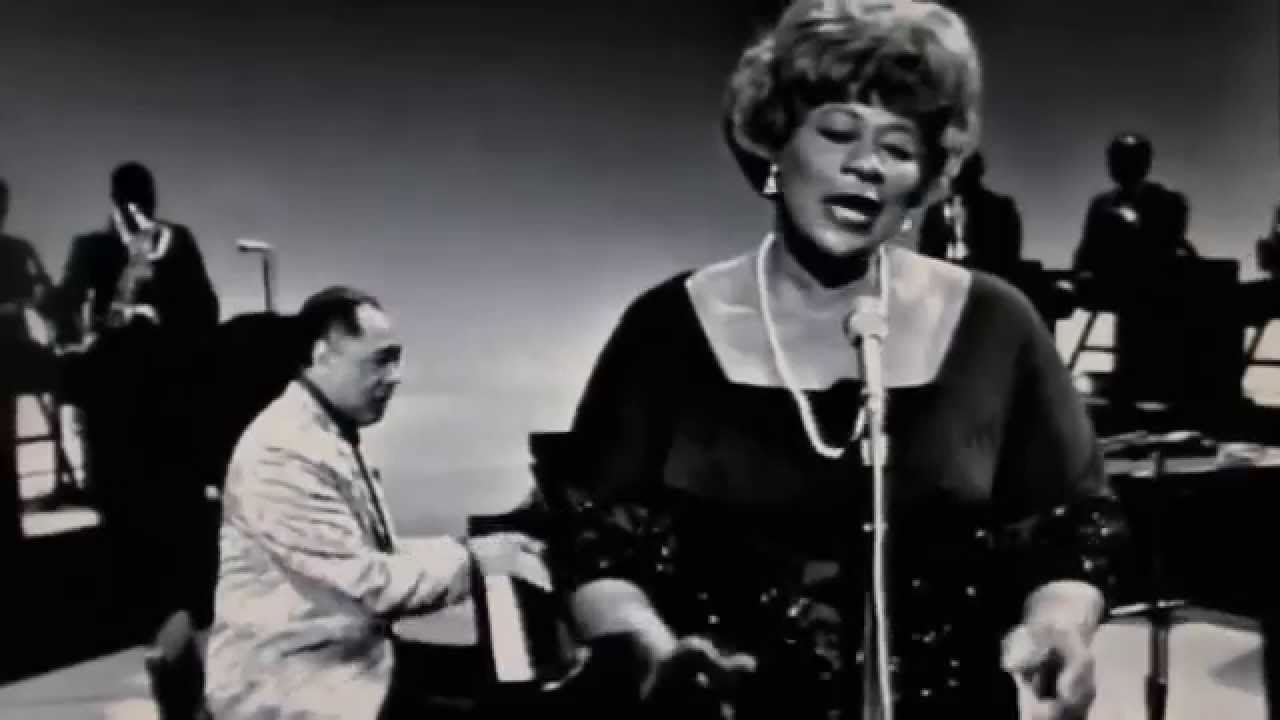 Saturday 7th Aug, 15:00 , Duke Ellington. Duke Ellington's orchestra, live in 1967, with a sublime lineup.
The Concertzender didn't create this title, it's on the cover of the live album released in 1975. The LP – now 3 cd's – contains concert recordings from 1967, made in the New York Carnegie Hall and in the Hollywood Bowl in Los Angeles. With Ellington's orchestra we hear not just the usual star soloists but a raft of prominent guests, including Ella Fitzgerald, tenor Zoot Sims and altosax Benny Carter.
The programme opens with a roaring Rockin' in Rhythm, in which soloists Lawrence Brown (trombone) and Cat Anderson (trumpet) are swept up by the orchestra. Even more thrilling is Up Jump, with tenor sax Paul Gonsalves, who halfway through is launched by the orchestra. In the piece he wrote for himself Tootie for Cootie trumpeter Cootie Williams dazzles with his characteristic 'jungle style'.
This is just a tiny excerpt from a rich and varied Ellington hour, in which vocalist Ella Fitzgerald comes to the fore in a block of four pieces.
The jazz critic Scott Yanow wrote of the album title: "The music is often quite special (…) Maybe this really was 'the Greatest Jazz Concert' after all."
Ellington is generally regarded as the most important composer in jazz history. His oeuvre comprises hundreds of titles including large scale suites and dozens of film scores. He preferred to call himself ' beyond category " rather than 'jazz composer'.
(Duke Ellington in a totally different context, as pianist ? Try the album Money Jungle  from 1962. No orchestra but a trio with drummer Max Roach and the fabled unconventional bass player Charlie Mingus.)
Duke Ellington – a programme by Louis Tavecchio.