The hereafter according to Sonic Acts 2019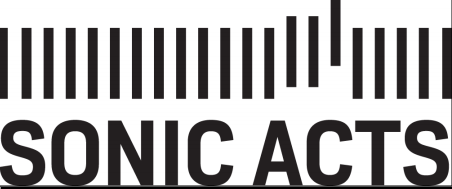 From 21st to 24th February 2019 the Sonic Acts Festival in Amsterdam will be organising the programme Hereafter. With this theme Sonic Acts tackles its 25th anninversary, a very broad programme reflecting the interconnected subjects of power relationships, neo-colonialism, capitalism, technological developments and their implications for the environment.
Listen: Electronic Frequencies and X-Rated
In the runup to Sonic Acts  the Concertzender will be covering artists taking part in the festival. On 13th and 20th February at 23:00  you can hear two special episodes of Sonic Acts Electronic Frequencies. On Sunday 24th February Bob Rusche in X-rated will present a Sonic Acts special, together with a ticket offering for the concert dat Sunn O))) will be giving on 4th March in Paradiso.
Festival theme Sonic Acts 2019
Sonic Acts has been focussing for 25 years on the cutting edge of art, music and science. During the festivals Sonic Acts Academy invites artists, theoreticians and scientists to present their research via lectures, concerts, film programmes, work presentations, masterclasses and workshops. This year they will be held from 21st to 24th February in Paradiso, Stedelijk Museum Amsterdam, Vlaams Cultuurhuis de Brakke Grond, Muziekgebouw aan 't IJ en Arti et Amicitiae.
Hereafter is an exploration of the origin of our current crisis – and what comes next ('hereafter'). This will concentrate on the immense problems which confront us: inequality through colonisation, power and and geopolitical manoeuvres and the challenges that arise from the climate crisis, immigration and new technologies.