The Lasses are back in Acoustic Roots!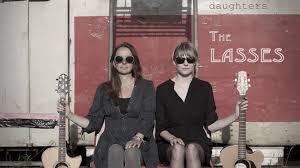 The Lasses performed a short set on our stage in the Winkel van Sinkel in Utrecht on Sunday 3rd June as part of the Utrecht Centraal festival. On Friday 15 June 21:00 CET we will again broadcast a longer concert recorded  for Acoustic Roots.
Everyone who was present in Utrecht was able to again enjoy the sounds of The Lasses. During the concert they talked about their earlier performance for Acoustic Roots. That was also a fine concert with beautiful songs and interesting conversation. The latest concert was really too short. The concert that they recorded for Acoustic Roots was an hour long and so we have decided to broadcast that concert again on Friday 15 June 2018 at 21:00 CET.