The palace of Nostagia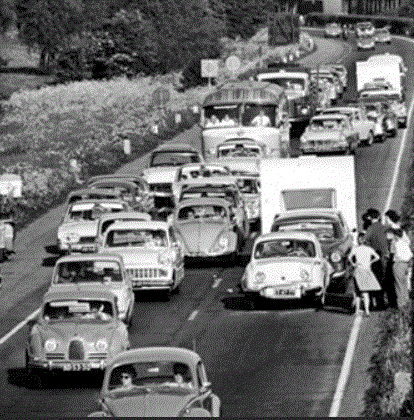 Nostalgia being ubiquitous, you can experience nostalgia on a camping site, in a traffic jam on the way to the beach or when watching a disappointing holiday special on the telly. No need to get gloomy, though, for the Palace of Nostalgia will be there during the summer to provide the perfect music for these moments.
Our special on the 31 August features the wit and wisdom of the parodist Stan Freberg, the comic Charlie Drake singing about the tribulations of owning a boomerang, George Formby with his 'banjolele', the French composer, arranger and sound wizard André Popp, a song about a race between a Cadillac and a Nash from The Playmates, and 'the man with a thousand voices' Mel Blanc.


Million Sellers
In the Autumn, the Palace will present a series titled The History of the Million Seller. This series takes us from the early days of the 20th century when records by Enrico Caruso, Al Jolson and Paul Whiteman were produced in their millions to the 1960s when eveything was different in popular music.
Broadcasts
The programme is broadcast live on Saturday evening at 20:00 CET and is repeated on Tuesday morning at 10:00 CET. You can also listen to it on demand at every other time of the day or night after first searching for Palace of Nostalgia at http://www.concertzender.nl.
The playlists are published on the Concertzender's Facebook page on Saturday morning from about 10:00 CET.