The people behind the Concertzender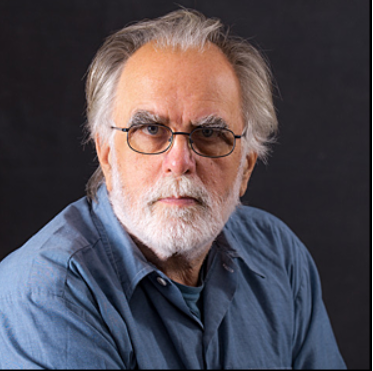 This month this article could just as easily be called Jazz Lives . That's the title of the photo book jazz lover and Cz in-house photographer* Jaap Van de Klomp published in 2008 , devoted to the graves of famous and less famous Jazz musicians. Time for a few questions to Jaap.
How did you get into Jazz?
' A class friend of mine at Tradeschool brought my attention to the radio broadcasts by The Dutch Swing College Band, every Saturday afternoon after the one o'clock news. That was nice and attractive music. That's how I came into Jazz. A few years later I heard on the radio a broadcast by Michiel de Ruyter of a new recording by Rita Reys and the Wessel Ilcken Combo. I was hooked ! Rita later often performed in our jazz club and I've always been a big fan .'
What makes Jazz for you so special?
To start with Jazz is never the same. It constantly changes, provokes and because in principle every musician has his own form, sound and colour it's the most personal form of music. It's amazing that musicians from all the over the world can come together, look for a number and then play it without rehearsal or arrangement. I noticed that a lot during the tours I organised with American soloists and Dutch accompanists. Very tense and often exciting.
How did Jazz Lives arise?
That was the consequence of yet another funeral announcement early in 2005. This time it was about the great jazz organist Jimmy Smith. I said then : soon there'll only be headstones. That was the trigger for my book.
What does it take to photograph musicians?
The trick with live photography is to go with the music. And get lucky. Just hope you click at the right moment. When that happens it's great . I always had a special affinity with Misha Mengelberg and his quartet, later the ICP Orchestra. I always keep an eye on Michiel Borstlap . On the other hand I also follow Kika Sprangers and Sanne Rambags, from the new generation of improvising jazz musicians.
Which CZ-programmes do you like to listen to?
I'm actually not a radio listener. I'm not someone who listens all day or needs musical wallpaper. If I want to listen to music I can always find it in my own collection. But I do like to listen to my own programme! Just to hear if it works, or if my choice of music was good and how I can improve.
Concertzender Live: what are your plans for 2019?
The plan for this year is to make as many recordings of our own as possible and so give the programme extra value by stimulating listeners to visit concerts. We already plan to record a number of concerts and if that goes through there'll be more and it'll be a good year.
As in-house photographer Jaap made a series of photos of colleagues for the contributors to the Concertzender.