The Sound Café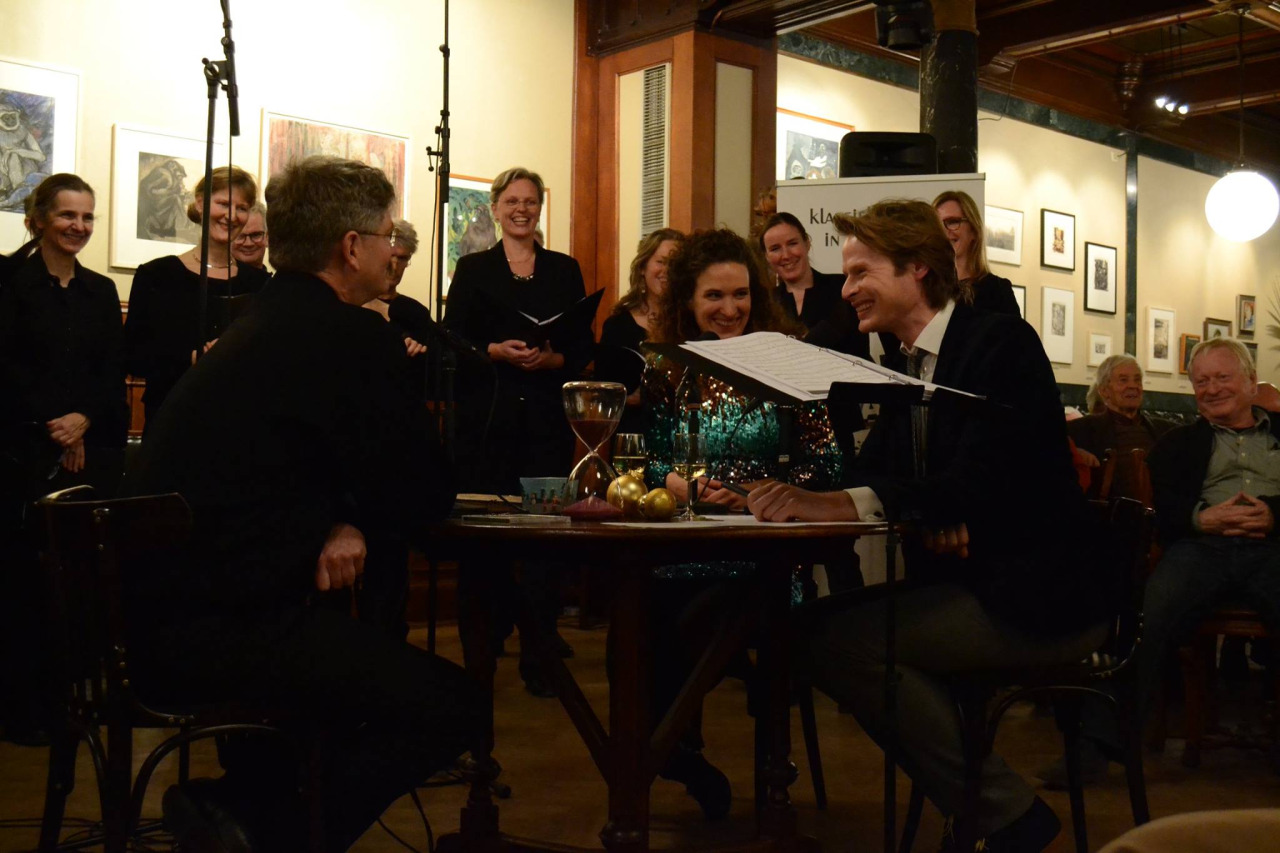 You can listen to a new edition of the Sound Cafe on Thursday 7 January at 18:00 CET. The guests are the Hollands Vocaal Ensemble and Ferdinand Binnendijk.
The Hollands Vocaal Ensemble sang (initially in the dark) at the highest level. They moved from fluent Russian to the sound of magpies. Christel and Louis had lots to talk about during the interview.
Ferdinand Binnendijk entranced us with his bandoline (which is something completely different to a banjo, or a lute!), Sicily suddenly seemed very near by. The hall was full and the performance ended with a standing ovation.