The Sound Cafe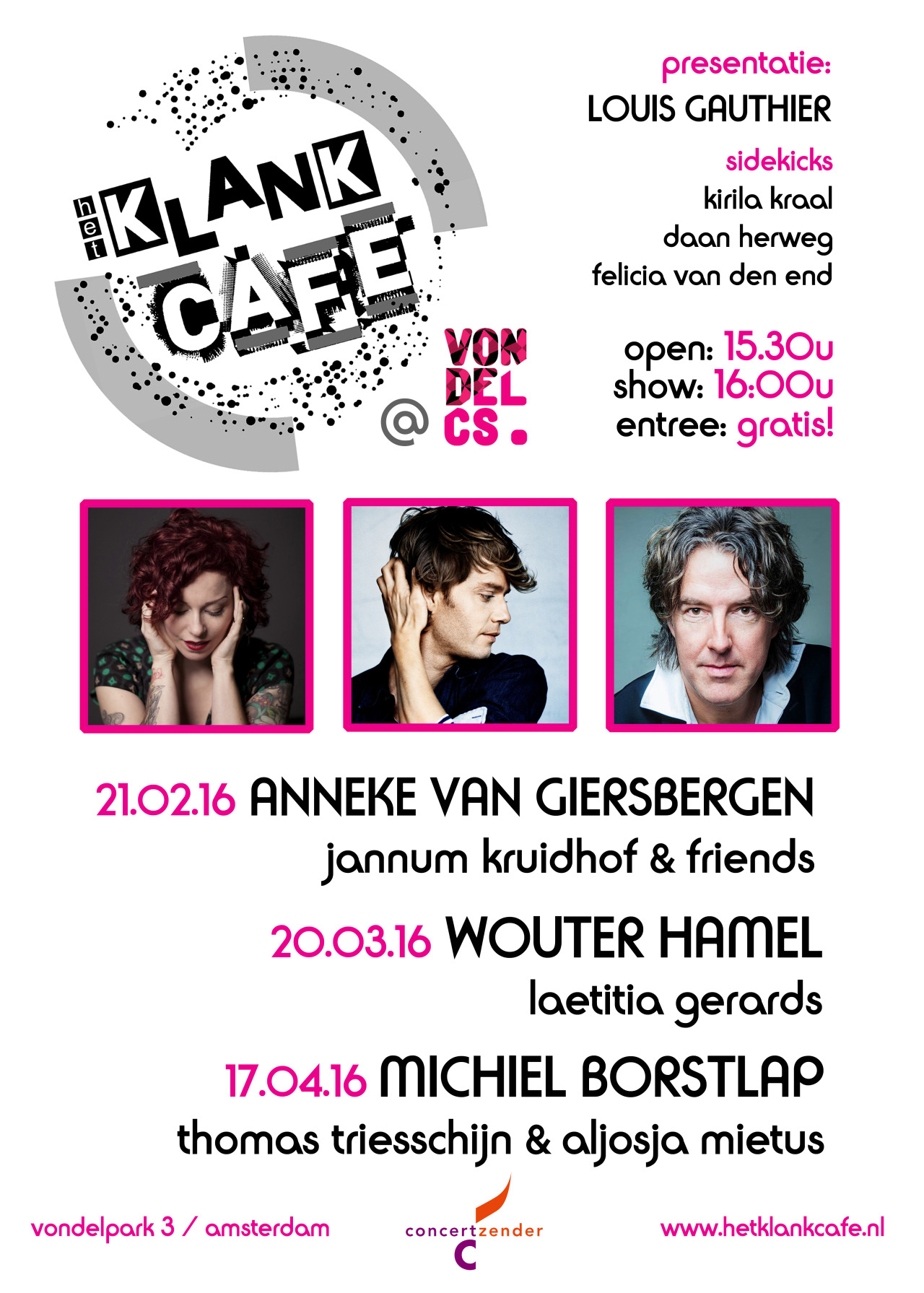 Wednesday 9 March at 17.00 CET : the Sound Cafe.
Sunday afternoon, rain or shine, you're always sitting pretty with the Sound Cafe : the intimacy of a living room combined with the sociability of the café. Every third Sunday of the month the Sound Cafe offers live performances from rising stars and artists who've earned their spurs in the music world. An experience you'll want to repeat !
Last Sunday there was another Sound Cafe in the VondelCS studio's, in the middle of the Vondelpark in Amsterdam.Sopraan Kirila Kraal, a former guest of the Sound Cafe, accompanied presenter Louis Gauthier as sidekick. The well-known singer Anneke van Giersbergen was our guest. She described the classic project Verloren Verleden in which she sings modern interpretations of classic aria's . Of course she sang as well. Our young talent was composer Jannum Kruidhof. His works were played by pianist Isolde Troost and violinist Manja Kruidhof-Okkerse. Artist Ark Pistoor described his passion for classic composers. How does he include music in his art? You can see how in his mini-expo in the studio!
Until 20th March with Wouter Hamel and Laetitia Gerards.