The Sound Café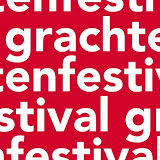 The Sound Café on Thursday 4 August at 18.00 is a special about the Grachtenfestival in Amsterdam. The guests are Remy van Kesteren, Alexander Warenberg, Lisenka Heijboer and sidekick Mirjam Wijzenbeek.
The Grachtenfestival takes place from August 12 to Augustus 21 in Amsterdam.
Louis Gauthier discusses the festival with harpist Remy van Kesteren and cellist Alexander Warenberg and also talks to Lisenka Heijboer about the special 'Traviata Remixed' performance that has its premiere during the festival on August 13 at 20.30  in Zuiveringshal West in Amsterdam!