The Sound Cafe from New York !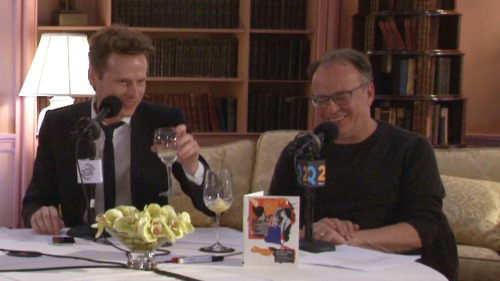 Louis Gauthier is absolutely ready for it. On Wednesday 12th October he's recording an episode of the Sound Cafe in The Netherlands Club of New York.
BIG NEWS! THE SOUND CAFE IS IN NEW YORK!
Thanks to a cultural grant from The Netherland America Foundation we're going to make a Sound Cafe on 12th October from NYC. This is a partnership with the American music platform Q2, subsidiary of the classic channel WQXR, and Concertzender Nederland.
Guests are opera director Jorinde Keesmaat, composer Ruben Naeff and violinist Tosca Opdam and there is a report with world famous composer Louis Andriessen. We'll be broadcasting from the oldest society in New York: The Netherland Club. It'll be amazing !
Broadcast on the Concertzender will follow on Thursday 27th October. Stay tuned!