The Sound Cafe in Gstaad!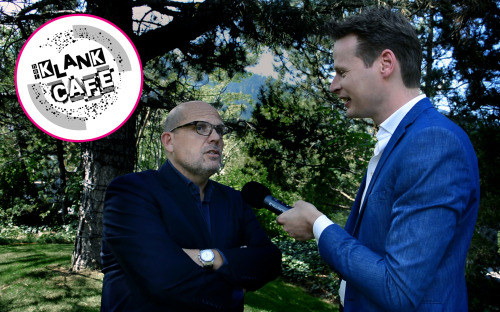 Once again this year the Sound Cafe went to the Gstaad Menuhin Festival. You can hear the recording on Thursday 22nd September at 1800  This year it was a special with the world famous pianist Lang Lang and bass-baritone Bryn Terfel among others. Stay tuned for more info!
N.B. our own  Jaap van Zweden was also in Gstaad! Why? You'll hear soon !
On Sunday 18th September we're back with a liveshow from VondelCS in Amsterdam. And what a show. At the age of 83 singer Thérèse Steinmetz is back in public and she'll be visiting ! Edison winner Philippe Elan, ambassador for French song in the Netherlands, persuaded the diva in retirement to make a comeback. During this special broadcast of the Sound Cafe the duo describes the magic of their partnership and of course they play live, together with pianist Nico van der Linden.
The Sound Cafe is on Sunday 18th September from 16.00 to 17.00 . You can attend for free. Doors open at 1530.