The Touré Raichel Collective Live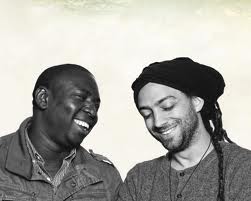 On Friday 21 February 17:00 – 18:00 we will broadcast the concert by The Touré Raichel Collective that took place in Rasa in Utrecht on 31 October 2012.
The music that they make together sometimes sounds meditative, the pianist and the guitarist blend together in a natural rhythm, for example in the number Le Niger, in which you can almost hear the flowing by.
But Veux Farka Touré can also rock on his electric guitaar and Idan Raichel comes from the world of pop music.
They are accompanied bySoleymane Kane on bass and Amit Carmeli on percussion.
This broadcast will be repeated on Saturday 1 March 22:00 – 23:00
For the play list see our programme guide