The Young Folk in Acoustic Roots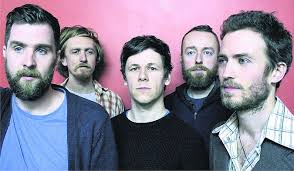 On 10th June 2015 Acoustic Roots will be building its living room in the Kargadoor in Utrecht.
A few band members of the Irish folk group The Young Folk will be coming on 10th June 2015 to play in Acoustic Roots, the world music programme of the Concertzender, which will be recorded on that day in Kargadoor in Utrecht.The programme starts at 18:00.
Anthony Furey, Tony McLoughlin and Paul Butler will be coming as advance guard to the Netherlands to lead their performances in June and August.
There will be conversations with band members and of course they'll be playing several numbers for us.
There are a limited number of places available for the public. Reserve via the Kargadoor.
An extraordinary opportunity to be present at this recording in the intimate atmosphere of Acoustic Roots!
This episode of Acoustic Roots will be broadcast on 19th June from 21:00 – 22:00 CET via the Concertzender.
See also our programme guide: