Thema 28 August "Hell "by Boudwijn Tarenskeen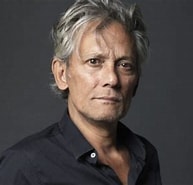 Boudewijn Tarenskeen (1952) has made a name for himself as a composer for the theatre, for the concert hall and for film. He studied in The Hague with Peter Schat, Louis Andriessen and Konrad Boehmer and has written for leading orchestras, ensembles, soloists, theater companies and artists such as Ramses Shaffy, Hadewich Minis, Adelheid Roosen and Wende Snijders. He also gained fame with several musical dramas. In 2009 he received the Matthijs Vermeulen Prize for Mattheus Passie, a lecture for 19 singers.
On March 29, 2023, HELL was performed in the Muziekgebouw in Amsterdam by soprano Bernadeta Astari and pianist Gerard Bouwhuis. HELL (2020, rev. 2023) is a "performance recital" based on Dante's Divina Commedia, in which Tarenskeen made a choice that, in addition to describing hell, purgatory and heaven, also pays attention to religious and political issues from Dante's time . Exceptionally, the soprano is also directed by a master of Javanese martial arts, the Pencak Silat.
Since HELL takes about 70 minutes to complete, this composition is framed by a dialogue between the composer and Leo Samama about the different aspects of HELL, and is complemented by two other vocal works by Tarenskeen and works by Olivier Messiaen and Richard Strauss.