Thema: In Memoriam Bob Gilmore (1961-2015)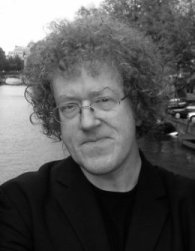 On Wednesday 25th February at 20.00 we'll be broadcasting an In Memoriam for bandleader and author Bob Gilmore.

The Northern-Irish musicologist and musician Bob Gilmore passed away at the beginning of January at the age of 53. He was a passionate advocate of experimental, microtonal music in the Netherlands and elsewhere. Above all he was an inspired writer about off the beaten track composers and unorthodox characters such as Ben Johnston, Harry Partch and most recently Claude Vivier.
Gilmore played keyboards with his own microtonal ensemble, Trio Scordatura.
In this Thema-broadcast on 25th February you can hear works by Gilmore's favourite composers.In addition Trio Scordatura will be playing works by the Dutch composer Peter Adriaansz and the American Al Margolis alias If, Bwana.