Thema: In Memoriam Harold Budd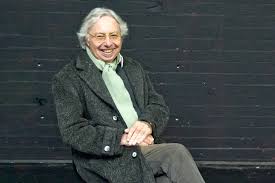 Thema on Wednesday 27 January 20:00-22:00 CET presents an In Memoriam for Harold Budd.  The American composer died on 8 December 2020 as a result of corona. He was 84. During a career that spanned more than 50 years, Budd emerged as an influential composer with works characterised by subtle pastel tones and delicate impressionistic touches.
In the 1960s, Budd drew inspiration from minimal art and early analogue electronics. He gradually developed his own poetic style in which he did not shy away from unabashed beauty. Harold Budd was a real outsider in American contemporary music. Painting and poetry appealed the most to his imagination. He himself didn't like terms like minimal music or ambient. When describing his piano style, Budd usually referred to it as the soft pedal technique. A tranquil, sighing piano style that also appealed to kindred spirits like Brian Eno, Daniel Lanois, Daniel Lentz, David Sylvian and the band Cocteau Twins. The records with Brian Eno, The Plateaux of Mirror (1980) and The Pearl (1984) are legendary. Eno described Budd as a "sublime abstract painter trapped in the body of a musician".
Thema on Wednesday 27 January is our tribute to Harold Budd. The programme includes some of his classic ambient works as well as a live performance. Budd liked to work together with other musicians and the programme also includes a one-off collaboration with pop musician Andy Partridge from XTC and duets with a colleague from the world of minimal music, the saxophonist Jon Gibson who also died last year.
Click here for the playlist.