Three American saxophone giants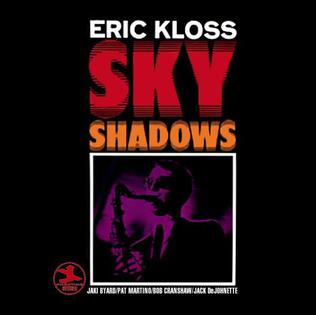 Saturday 27th November 2021, 18:00  – Jazz Carrousel. Eric Kloss, Booker Ervin and Gene Ammons have a party.
Seize this opportunity to get to know the almost forgotten saxophonist Eric Kloss. This alt and tenor player started making records for Prestige at the age of 16 ! The combined  albums Sky Shadows/In The Land Of The Giants are from 1968-69. On them Kloss shines together with guitarist Pat Martino and tenor Booker Ervin.
Booker Ervin, the Texan tenor with his raw, strong sound, is best known for his many years of collaboration with Charles Mingus. In 1969 he's the front soloist of a big band which records an album directed by arranger Teddy Edwards: Booker'N'Brass. The driven, swinging music is strongly drenched in blues en R&B. Kansas City is an R&B standard, of which there are more than three hundred versions. The ensemble passages in the five pieces you hear are relatively short but very effective. Party music!
The swing-to-bop tenor Gene Ammons – son of boogie-woogie pianist Albert Ammons – made sixty records, amazing for someone who spent 10 years in jail for drugs offences. In 1956 comes The Happy Blues . Trumpeter Art Farmer and alt player Jackie McLean swing along. In Madhouse the three players follow each other closely in a four-on-four trialoog. In the last part of the piece that gets upgraded to two-on-two, after which the three of them play together in a carefree polyphonic finale. Thereafter they come together in the unisono conclusion. Conga player Candido keeps stoking the fire in both pieces.
Jazz Carrousel – a programme by Bert Broere