Tribute programme Bas Springer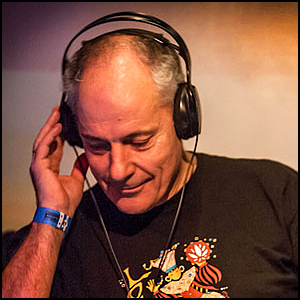 On Friday 24 April from 22:00 to 00:00 CET we are broadcasting a tribute programme for our colleague Bas Springer who passed away unexpectedly on 28 March 2020. His death was a great shock for his family, friends and colleagues because Bas was always so full of life.
Bas made the programme Mariama for the Concertzender, a programme with old and new music from Africa. For many years he also compiled the programme Dichtbij Nederland for the Dutch radio station Radio 5. In addition, he was active as DJ Mombasa and specialised in world music.
Carolien Cleiren, Stan Rijven and Sonja Heimann wanted to remember Bas in a tribute programme to which other friends could also contribute. Stan Rijven will broadcast from 22:00 to 23:00 CET and this hour will include contributions from various friends and colleagues and their own special music selections.
From 23:00 to 00:00 CET the programme consists of excerpts from the first and the last editions of Mariama, in which Bas provides his own unique comments on the music that he loved.  Stan Rijven will also say more about his long friendship with Bas and will play some music that has played an import role in this friendship.
The programme forms a fitting tribute to Bas. It looks back on his life from many different perspectives and is in a style which reflects his character.
Click here for the playlist for the first hour, and click here for the playlist for the second hour.