Tribute to Malando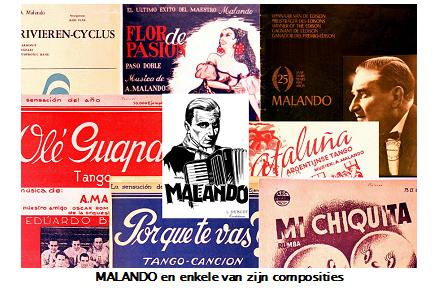 On Friday 27 June 17:00 – 18:00 we are again broadcasting the exclusive tribute concert for Malando performed by Fanfare Orchestra Pius X from Poeldijk.
Malando (Arie Maasland, born 1908, Rotterdam) was very significant in the Dutch music world. Both artistically and commercially, his records sold all over the world.
The tango was Malando's speciality, he composed a total of 62, most of which are available on record. But he also performed other styles of music such as the bolero, mambo and pasodoble. Unfortunately his 4 Suites, major compositions with individual themes were never recorded. Their demands also limited the number of times they were performed for the radio.
Alois Broeke, an expert on Malando and his work, was able to convince his friend Geert Schrijvers, a conductor for several large orchestras, to produce a version for a fanfare orchestra. Geert became fascinated by this masterful work and was eventually responsible for a performance on 23 November 2013 in Theater De Veste in Delft by the fanfare orchestra Pius X from Poeldijk, an orchestra with 40 members that was established in 1912 and is still very active. The first suite was previously also interpreted by Kees Vlak.
Voice-over: Bas Liebeek
Conductor: Geert Schrijvers
Recording: Wijnand de Groot (Concertzender)
Read more