Trilogy about De Stijl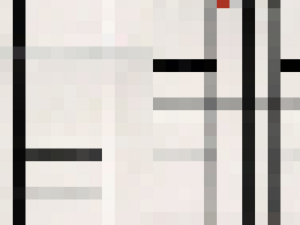 The art movement De Stijl celebrates its 100th anniversary this year. We honour this milestone in a series of 3 programmes in which abstraction, DADA and sound art will change your radio into a sound sculpture.
"Art has to be forgotten. Beauty must be realised" — Piet Mondriaan.
The journal De Stijl was started by Theo van Doesburg in Amsterdam in 1917. A group of artists formed around this publication including Piet Mondriaan, Bart van der Leck, Vilmos Huszár and Gerrit Rietveld. This group of painters, architects and designers was striving towards a universal art for modern society. Their starting point was no longer the individual, but society as a whole and their objective was art and design that would appeal equally to everyone.  Their ideas were published in the journal.
Roland Kuit is an expert in the relationship between De Stijl and music. The film "Rietveld Ruimtekunstenaar" by Bertus and Marco Mulder will be released later this year and will be shown in a number of museums in the Netherlands. This film is about the Rietveld-Schröder house and the RietveldPaviloen Kroller-Muller Museum, and Roland has composed the music for this film. His sound installation "Op het Snijvlak van Toon en Kleur" will also be included in an exhibition in the Art Research Center, New Circle in the US. This installation is based on the guidelines about the use of sound that were published by De Stijl.
The first part of the series is broadcast on Wednesday 22 February at 23:00 CET.