Tune in with Ellister van der Molen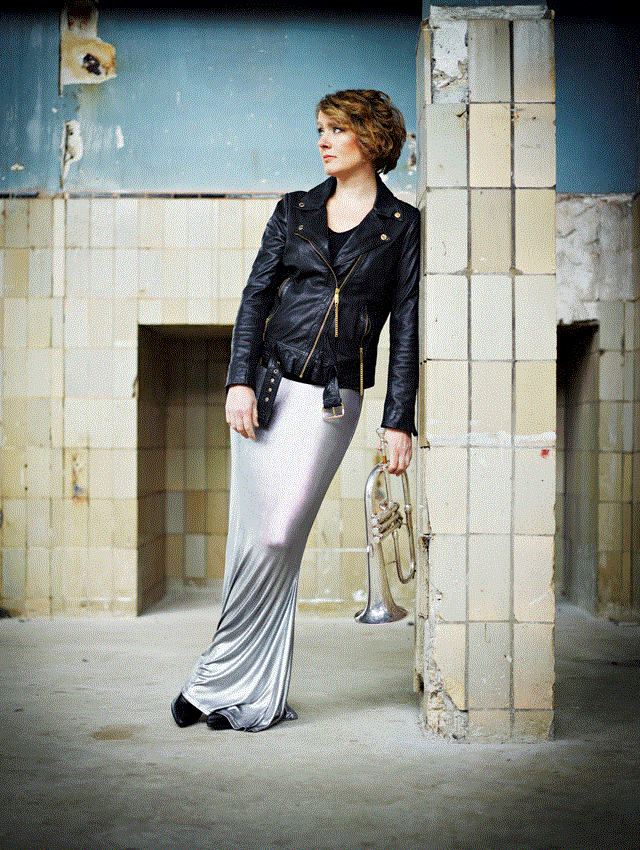 Jazz musician Ellister van der Molen is a trumpetist and – it is an existing word! – a flugelhornist. In November 2020, she will release a new album that is inspired by New Orleans. Besides Ellister, the band RED also consists of Hammond organist Bob Wijnen, tenor-saxophonist Gideon Tazelaar and Wouter Kühne on drums. For their second album (an audiophile production), they arranged ten pieces that have a connection with New Orleans, the birthplace of jazz. So, it is existing repertoire in which old and new coincide. Ellister said: 'This project made me use the plunger – you know that thing that you use in your bathroom – more frequently. It produces a 'wah-wah' effect, which is enhanced if you use your throat for distortion. It makes the music feel both raw and human at the same time. Exactly expressing what we are going through right now.
What can we expect when performing with an audience is allowed again?
We will just have to wait and see what the effect will be of keeping a safe distance at concerts. Maybe I am going to play together with just Bob more often. In these past few weeks, we have already given many balcony concerts together. Playing in courtyards, while the audience is leaning over the railings. Great fun to do! But we hope we can perform with the four of us as RED again soon, and to a packed audience. Nothing really beats the interaction of a band, because jazz music is all about catching the moment and interacting with each other. It is fantastic to be performing together on a stage that is too small and forget about everything else.
Which musician or group should we get to know and support?
Just deviating for a moment from jazz: percussionist Yannick van ter Beek. We play together in the Modji band. Yannick is extremely versatile and will play with everyone who's anyone, but his heart is in djembe. He recently went to Mali for a month to study under one of his heroes. Back to jazz: everyone should listen to Marjorie Barnes. Many years ago, she arrived as a Broadway star in the Netherlands, where she met the father of her children. After a long stay in America she has been back for a few years here. Listen!