Unknown is Unloved?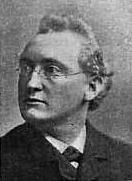 Cassandra van Agt visits Belgium in her new series Unknown is Unloved on Wednesday 24 September from 19.00 to 20.00 CET. With music from Frank van der Stucken, Michel Brusselmans, Flor Alpaerts and Renaat Veremans.
The following pieces can be heard in the programme:

1. Frank van der Stucken (1858-1929), Sinfonischer Prolog zu Heine's Tragödie William Ratcliff.
2. Michel Brusselmans (1886-1960), Scènes Breughelienes.
3. Flor Alpaerts (1876-1954), Salome's dance of the seven veils
4. Renaat Veremans (1894-1969), Night and dawn on the Nette.
All the music is performed by the Flemish Radio Orchestra conducted by Bjarte Engeset.