Up to Date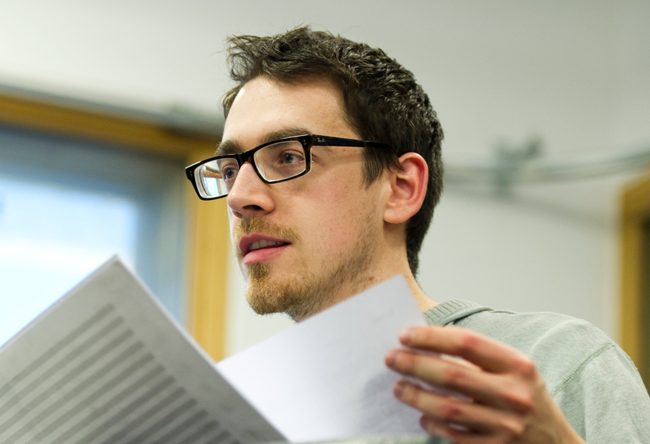 Up To Date, Sunday 21st December at 17:00.
Every month since August 2014 the Concertzender has been broadcasting a series of programmes highlighting the current generation of Dutch composers. Who influences who ? What are the most important sources of musical inspiration ? What motivates them ?
Every month we broadcast one of their recent compositions, but we also ask them to nominate key works which they love or have played an important part in their development. At the end we also ask them to choose a work by one of their colleagues to be broadcast in the next programme. By so doing we've built up a repertoire of the newest Dutch music.
The fifth programme will be devoted to Thanasis Deligiannis, who will be presenting most of it himself.
The Greek-born Deligiannis grew up in a family of folk musicians. He studied composition at the University of Thessaloniki and thereafter studied theatre and musictheatre. From 2007 to 2010 he studied at the Conservatorium of Amsterdam under among others Wim Henderickx. He is currently a member of the artistic team of the Nieuw Ensemble, the Atlas Ensemble and he is coordinator of the Composition Department at the Amsterdam Conservatorium. Alongside that he's also working on a number of (music) theatre productions in the roles of actor, chorus singer and as conductor.