Van Swieten Live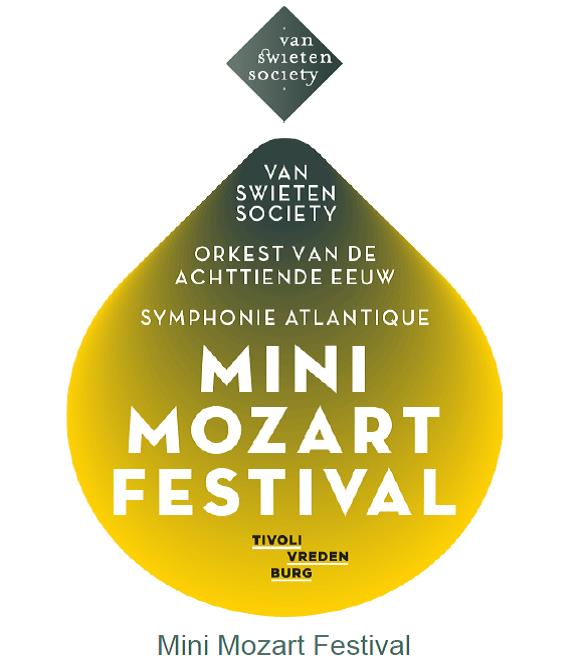 Concertzender Live on Monday 16 October 2017 20.00-22.00 CET is a live broadcast from TivoliVredenburg in Utrecht of the concert by the Van Swieten Society during the Mini Mozart Festival.
The programme consists of the following works:
Piano quartet KV 478,
Kegelstatt Trio KV 498,
Adagio and Fuge KV 546 en
Clarinet quintet KV 581
The members of the Van Swieten Society who are performing are:
Heleen Hulst, violin
Sara DeCorso, violin
Bernadette Verhagen, viola
Steuart Pincombe, cello
Frank van den Brink, clarinet
Bart van Oort, fortepiano
Presentation for the Concertzender: Pauline Verburg,
Recording engineer and technical coordination: Wijnand de Groot and Angela Peters,
Studio engineer: Ronald Visser
The Van Swieten Society has the following to say about the festival:
"It is again time for Mozart! Because the music from the master has been heard for years in every concert hall, radio programme and living room, it seems as if all his works are known. But this is not true. Only part of his chamber music is regularly performed and therefore the Mini Mozart Festival is also featuring some of his lesser-known works. The festival takes place from October 15-20 and is organised by the Van Swieten Society, the Orkest van de Achttiende Eeuw and Symphonie Atlantique.
Some of Mozart's chamber music is popular and is performed often. You can hear these works together with the less well-known works. The Van Swieten Society together with guest musicians is performing a broad range of the chamber music and ends the festival with a symphonic programme with a number of solo concerts.
The solo concerts that include several piano concerts are frequently performed, but the double concerts are not. Some are almost completely unknown because they have only recently been rediscovered or completed. The Van Swieten Society will be performing the double concert "Ch'io mi scordi di te" for soprano and fortepiano and the double piano concert which are very well-known as well as the Sinfonia Concertante for four wind instruments and the Sinfonia Concertante for violin, viola and cello which are both very seldom performed"