Van Swieten Society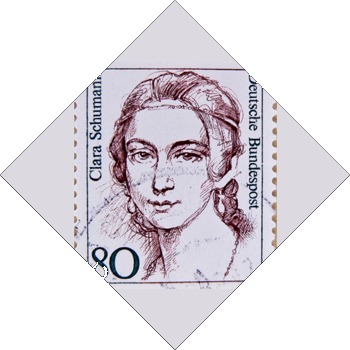 Sunday 31st March 2019, 15:30,
Waalse Kerk, Amsterdam.
Clara, the genial widow.
No broadcast date planned for this concert
Clara Wieck belongs in the list of young geniuses with Schubert, Mendelssohn and Liszt: at 8 she was performing all over Europe and her first work appeared in print at 10. Her strict father Friedrich Wieck taught both her and Robert Schumann.
Their forbidden love affaair from Clara's 16th (Robert remembered their first kiss years later) stimulated their musical lives. Robert's songs for Clara are among his loveliest works and under Robert's influence Clara's compositions began to stand out.
After Robert's demise and early death Clara became the most famous pianist of her generation. Among others Brahms honoured and admired her pianism, her lovely compositions and her inner power. Her musical salon was host to the best musicians in the world. Because we couldn't be there ourselves we're bringing her soirée to life.
programme:
Romances, Liederen, Pianotrio, Fantasiestücke
Nocturne, Scherzo uit Frei aber Einsam sonate
by Clara Schumann, Robert Schumann,
Joseph Joachim and Johannes Brahms